Spread the word.
1209 Shared
Finding cruelty-free drugstore brands isn't easy. Target, Walgreens, CVS, and Walmart are flooded with non-cruelty-free makeup and most of the big brands such as L'Oreal, Maybelline, Revlon, and Rimmel London test on animals.
However there are plenty of cruelty-free alternatives out there! I've put together this list to help you make the right choices. Once you're aware of the animal testing policies of these companies, you'll find that it's very easy to find good budget-friendly brands and products at your local drugstore.
The most common cruelty-free drugstore makeup brands are Covergirl, Milani, Hard Candy, Pacifica, Jordana, and Sonia Kashuk; the complete list can be found in the table below.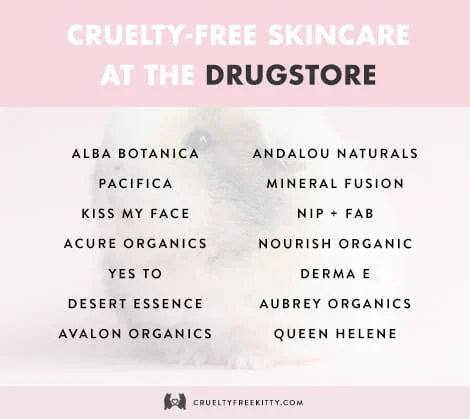 As for cruelty-free skincare brands and personal care products, I personally do all of my shopping at Target, and I would recommend doing the same if you want the widest variety of brands that don't test on animals. Target carries Yes To Carrots, Dr. Bronner's, Alba Botanica, Kiss My Face, Avalon Organics, Jason, Giovanni, and Desert Essence. All of these companies except for Yes To Carrots are Leaping Bunny-certified.
---
Cruelty-Free Drugstore Makeup
Further Reading
---