Fortunately not! There are many cruelty-free options to choose from. I've pointed out some budget-friendly options below, and I've picked a wide range of product types. You'll find drops, towelettes, sprays, lotions, and even some wash-off bronzers if you're not looking for a permanent self-tanner.
Sephora offers a lot of nice options such as Isle of Paradise, Coola, and Josie Maran which you can find below. I also included an option with SPF from Supergoop. In drugstores, look for Alba Botanica, which you might find in the "natural beauty" section, or Australian Gold.
Before we get into the cruelty-free products, I'd like to emphasize some popular self-tanning products that are NOT cruelty-free.
Self-Tanners That Are Not Cruelty-Free
Jergens
Sally Hansen Airbrush Legs
L'Oreal Sublime Bronze
Banana Boat
Clarins
Lancome
Sephora Collection
Clinique
Sisley
NARS
Tom Ford
Now for the cruelty-free products to support.
1. BEST: Isle Of Paradise Self-Tanning Drops ($29)
Add these drops to your moisturizer for a controlled, gradual tan. They're simple to use and come in Light, Medium, and Dark. You can use these drops on your face or your body, and the product is also vegan-friendly. Isle of Paradise also offers a wide array of cruelty-free self-tanning products if you don't want to be limited to drops.
Buy from: Sephora
2. BUDGET-FRIENDLY: Australian Gold Instant Sunless Lotion ($9.97)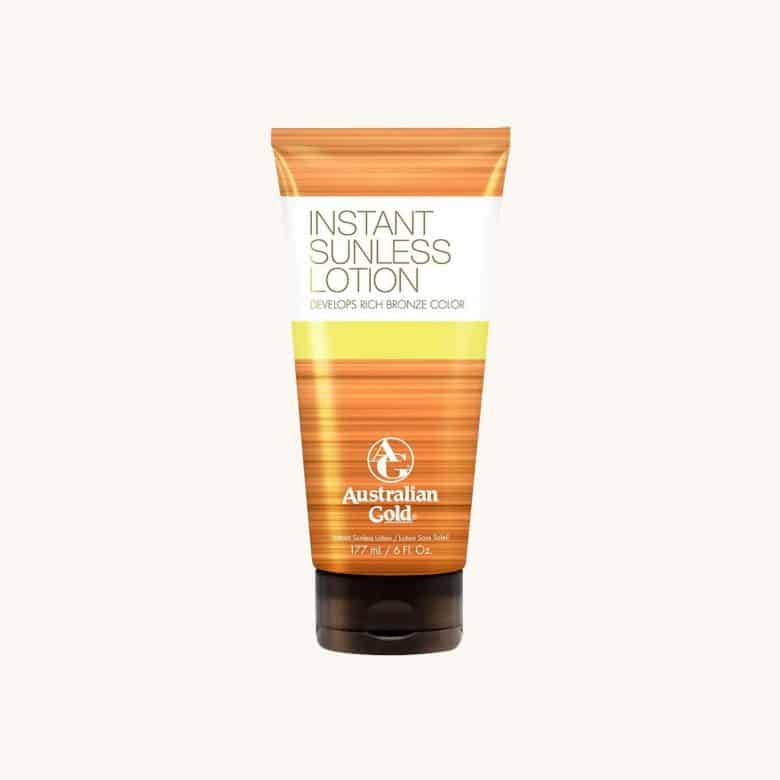 Australian Gold is an affordable options you might be able to find in drugstores, and it's available online. It's a great alternative to products like Jergens, and it provides a medium "rich bronze" tan.
Buy from: Amazon
3. WITH SUNSCREEN: Supergoop Healthy Glow Sunless Tan SPF 40 ($38)
Perfect for those who want to enjoy the sun and be protected while already having a tan, this sunless tanner is scent-free and non-streaky. You simply spray it onto the skin and it doesn't require a mitt. SPF 40.
Buy from: Sephora
4. BUDGET-FRIENDLY: Alba Botanica Sunless Tanner ($8.64)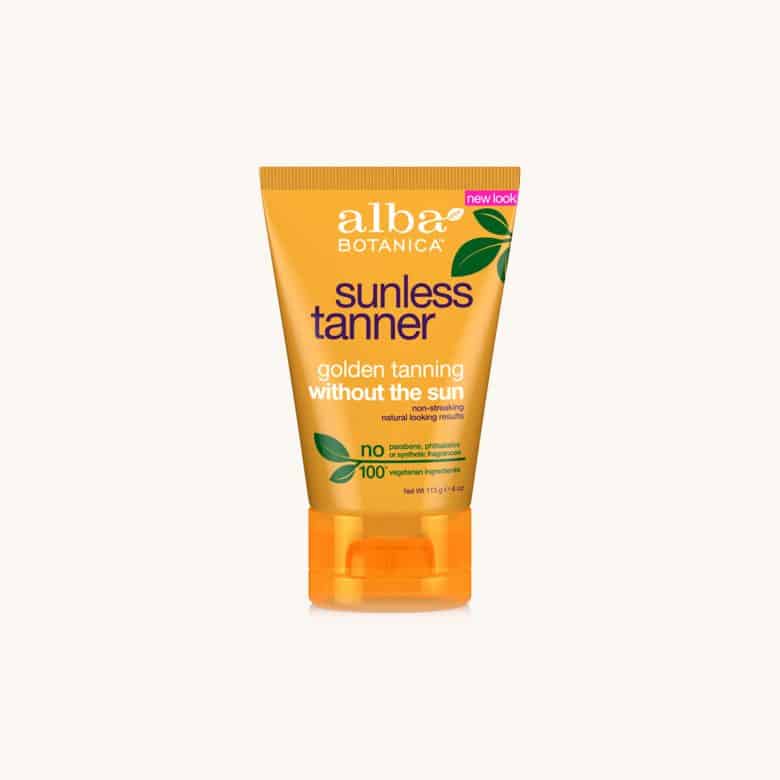 Another great alternative to a product like a Jergens, this one from Alba Botanica is affordable, are free from parabens, phtalates, and synthetic fragrance. You can find it in many drugstores, and it's non-streaky.
Buy from: iHerb
5. CERTIFIED ORGANIC: COOLA Sunless Tan Dry Body Oil Mist ($46)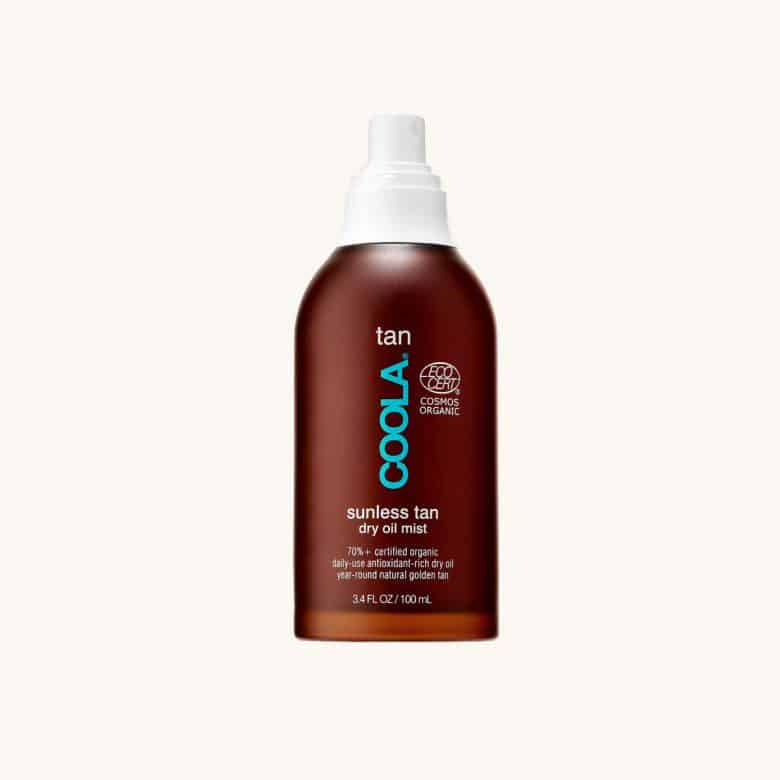 Even though this self-tanner is on the pricier side, it's certified organic which makes it an eco-friendly option. It's a spray, so it's easy to use, as well as being streak-free, fast-drying, transfer-free, and antioxidant-rich.
Buy from: Sephora
6. Tarte Brazilliance PLUS+ Self-Tanner + Mitt ($51)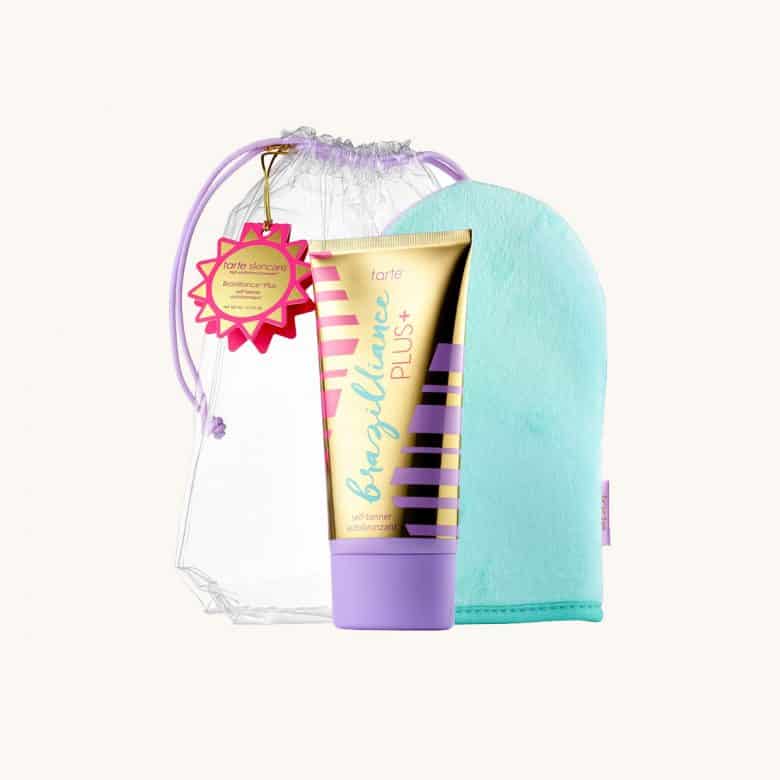 You might be surprised to learn that Tarte also makes self-tanner. This product is vegan, comes with a mitt, and contains Tarte's Maracuja oil. The scent doesn't linger on the skin. Please note that Tarte's parent company is not cruelty-free.
Buy from: Sephora
7. Josie Maran Argan Liquid Gold Self-Tanning Oil ($39)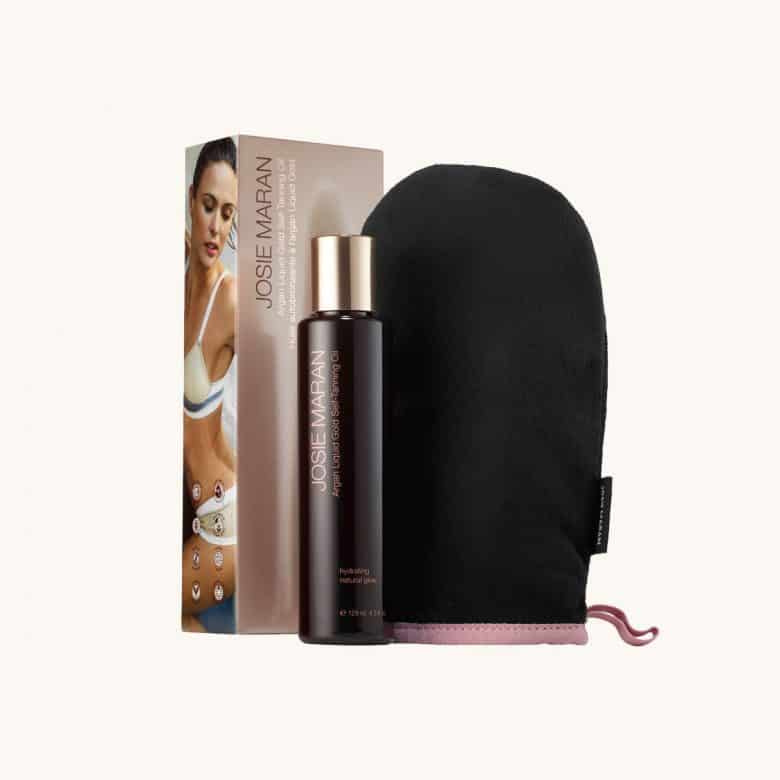 If you love oil products, Josie Maran makes a great tanning oil which contains coconut water, aloe, and argan oil. It comes with a mitt for easy application, and the result is a medium tan in 4 to 8 hours. This product is vegan.
Buy from: Sephora
8. Kora Organics Gradual Self-Tanning Lotion ($63)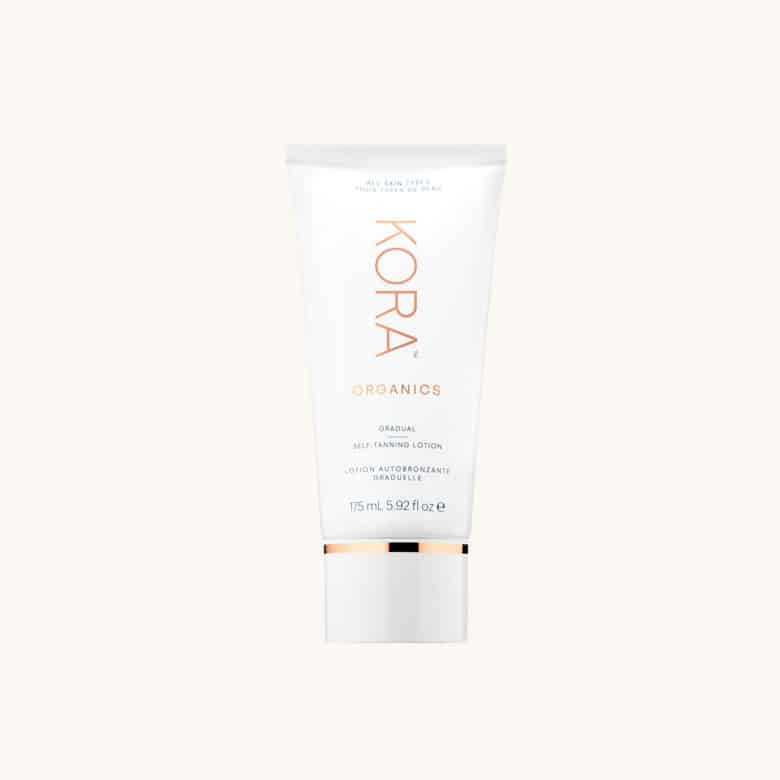 The brand Kora Organics also offers a self-tanner, and the product is vegan and contains ingredients that are certified organic, which is better for the environment. The tan is buildable and the lotion is moisturizing.
Buy from: Sephora
9. Dr. Dennis Gross Alpha Beta Glow Pad For Body With Active Vitamin D ($45)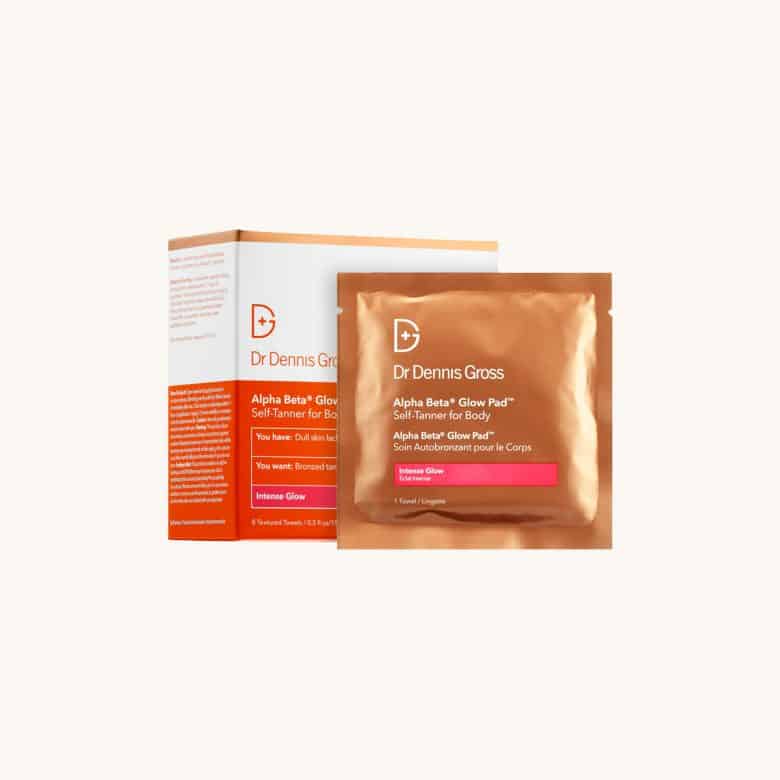 Looking for easy to apply, cruelty-free self-tanning towelettes? Dr. Dennis Gross offers some both for face and body. Each pack comes with 8 towelettes which will tan your entire body without streaks.
Buy from: Sephora
10. Trish McEvoy Instant Solutions Tanning Drops ($48)
Luxury brand Trish McEvoy offers tanning drops that are simply to use, paraben-free, and free from synthetic fragrance. You can mix these drugs with your moisturizer or serum to create a custom self-tanner.
Buy from: Amazon
11. WASH-OFF OPTION: Sol De Janeiro Glowmotions Glow Body Oil ($35)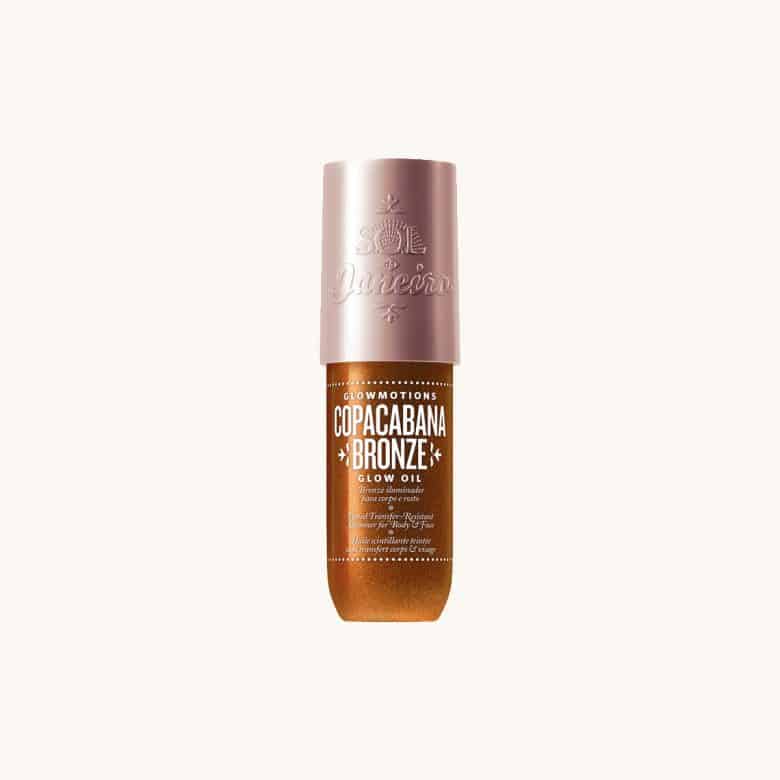 If you're looking for a product that won't be permanent, Sol De Janeiro makes this bronze body oil that can be completely washed off in the shower. It's a shimmery product that will not only add bronze, but also glow to your skin.
Buy from: Sephora
12. WASH-OFF OPTION FOR FACE: Drunk Elephant D-Bronzi Anti-Pollution Sunshine Drops ($36)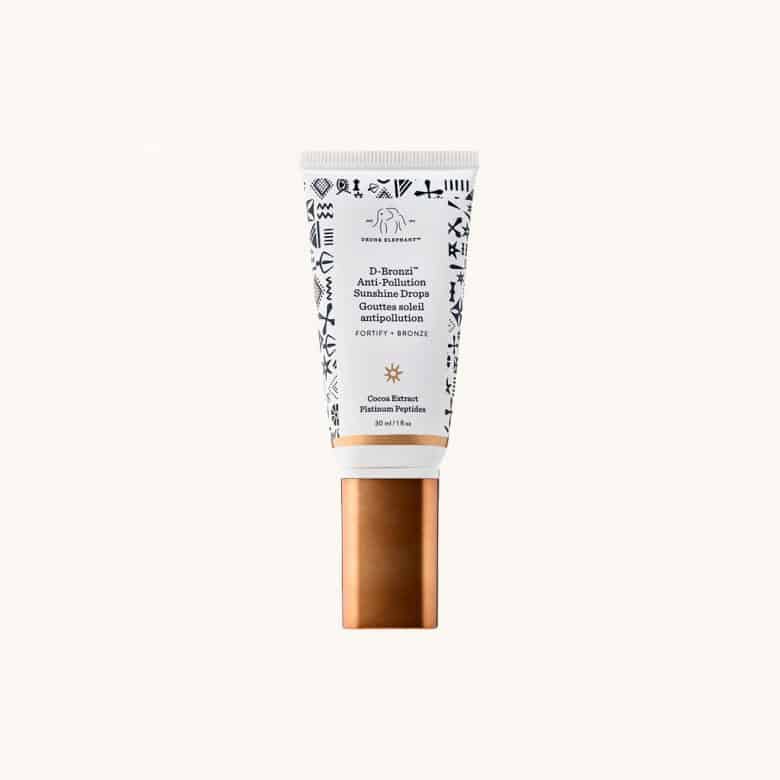 This product can be mixed in with your foundation, moisturizer, or any serum, to add a bronzy glow to the face. It's essentially a bronzer for the whole face, and can be washed off completely once you take your makeup off. Please note that Drunk Elephant's parent company is not cruelty-free.
Buy from: Sephora
More Guides
I hope this guide helped you find your perfect cruelty-free self-tanner. If you're also looking for cruelty-free sunscreen, check out our reef-safe sunscreen guide here.
Which Brands Are Cruelty-Free?
Download our list of 600+ verified cruelty-free brands straight to your device. Bring it with you everywhere you go, and never worry about supporting animal testing again. Click here to download