Box Dye VS. Going To The Salon
Getting your hair done at the salon can be cruelty-free, but you'll have to do a bit of research. I personally get my hair done at the salon and have had success finding good salons that don't support animal testing. It's doable!
Many salons use professional hair care brands that don't test on animals. The most popular ones are Kevin Murphy and Paul Mitchell. As for professional hair dye, Pravana is the best cruelty-free dye. Ask your salon owner what brands they use, and pick a place that opts for cruelty-free brands.
There are Aveda salons in many major cities. Aveda itself is a cruelty-free brand, but you should be aware that Estee Lauder, its parent company, still tests on animals where required by law in China. Aveda itself is however not sold in China.
Hair Dye and Animal-Testing
Let's face it: box hair dye is terrible for us. We know it's filled with some of the most harsh chemicals the cosmetics industry has to offer, and we're aware of how easily those chemicals penetrate through the skin. Ammonia, lead acetate, arylamines, 4 APB, resocinol, and phenylenediamine are just some of the most alarming chemicals found in hair dyes.
Most box hair dyes you can find are being tested on animals, specifically because they're filled with potentially toxic ingredients. Basically, we have more than enough reasons to stop using mainstream box hair dye brands, but so many of us still resort to it because of the huge selection of shades they offer, because it's cheap, and because it's, quite frankly, super fun and awesome to experiment with hair color!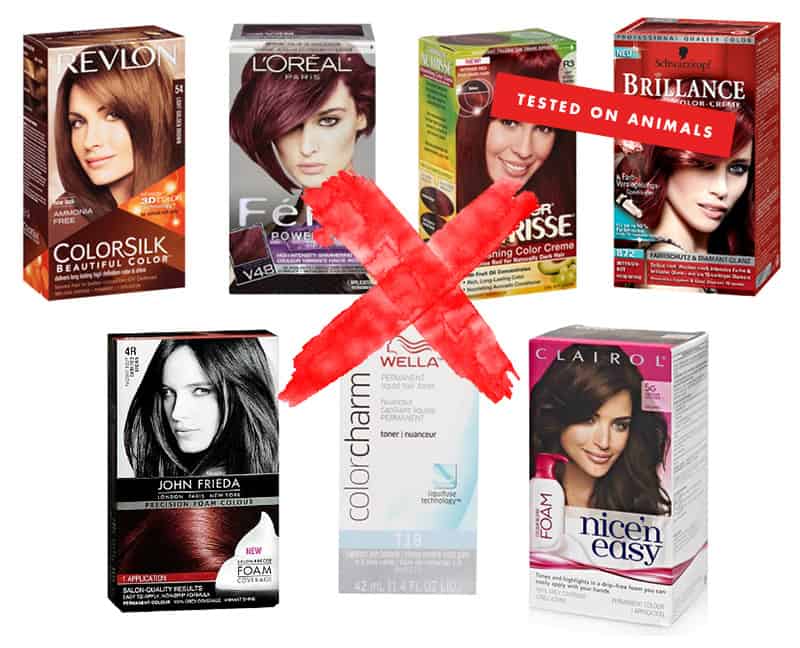 The following hair dye is tested on animals:
L'Oreal (Preference, Feria, Excellence, Healthy Look +)
Garnier (Nutrisse, HerbaShine +)
Clairol (Nice'n Easy, Natural Instincts, Age Defy, Perfect 10 +)
Revlon (ColorSilk)
Schwartzkopf (Brilliance, Color Ultime, Live, Palette +)
Wella
Vidal Sassoon
John Frieda
Cruelty-Free Options
Luckily, there are cruelty-free options! And the good news is they're just as affordable as the drugstore hair dye that's tested on animals. Most of the options below are also vegan, and aren't quite as harsh as the mainstream box dyes.
The following hair dye brands are NOT tested on animals:
Ecocolors
The Leaping Bunny-certified company EcoColors (pictured below) makes a full range of hair dye without some of the nasty chemicals.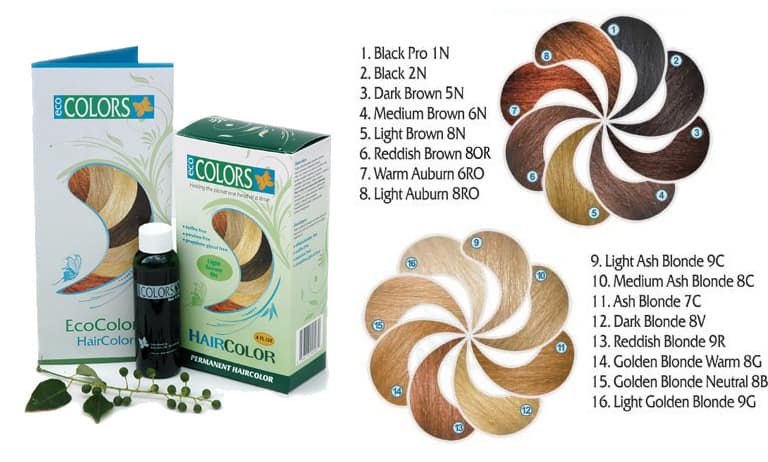 ---
Smart Beauty
Another cool brand is Smart Beauty (pictured below), which offers both natural colors as well as ombre kits and pastel hair dye (which I've used and loved!).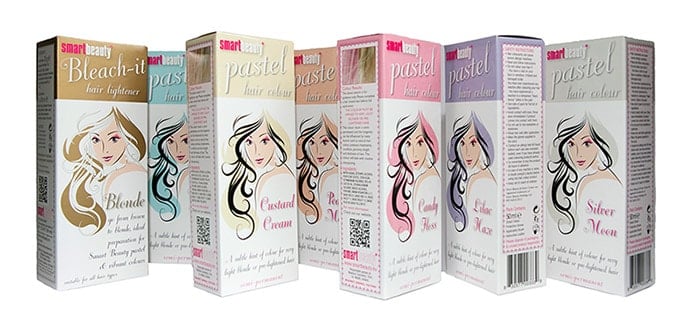 ---
Herbatint
Herbatint is another cruelty-free option, and they offer a big selection of natural shades.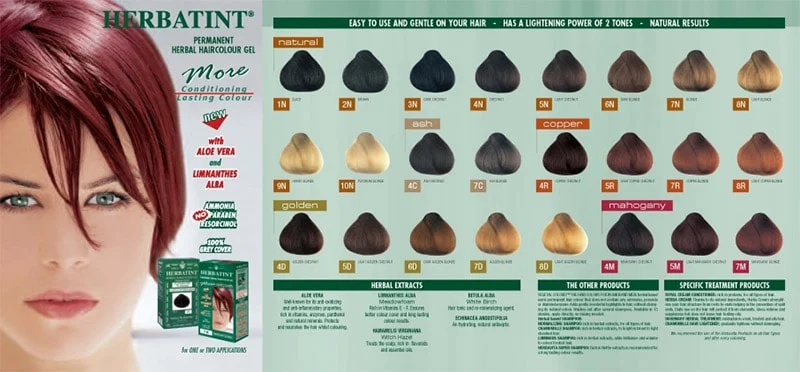 ---
Manic Panic
Manic Panic is also cruelty-free, and they not only have all sorts of vibrant colors but also black semi-permanent dye.

---
Arctic Fox
Last but not least, give Arctic Fox a shot if you're into fun colors. Their dye is 100% vegan and cruelty-free, and claims to be long-lasting.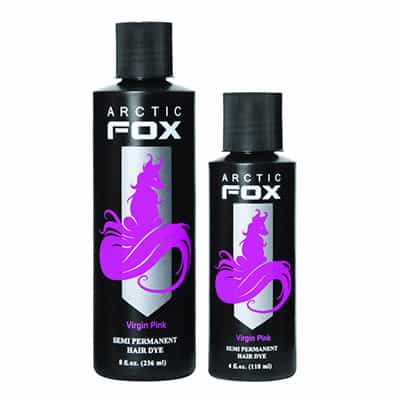 ---
A Milder Alternative: Lush Henna
Lush Henna, called Caca, comes in a bar (as pictured below). The blocks are crumbled (or grated, to speed up the process) and mixed with boiling water to form a runny paste. To dye your hair, simply coat it with the paste, cover, and wait! The process can be rather messy if you're not careful.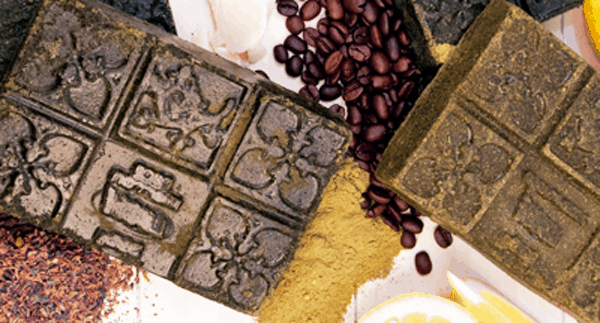 Lush Henna has pros and cons. It doesn't have as many harsh chemicals as other dyes, and it leaves your hair shinier than box dye because of the added moisture. However, you'll have to wait for the henna to grow out of your hair if you want to dye it again using box dye or bleach.
If you want auburn or reddish hair, and if you're certain that you won't dye your hair any other color in the near future, this might be a great option for you.
---
I hope you were able to find a cruelty-free option that works for you, no matter what color you like to dye your hair!
Which Brands Are Cruelty-Free?
Download our list of 600+ verified cruelty-free brands straight to your device. Bring it with you everywhere you go, and never worry about supporting animal testing again. Click here to download