Where can we find affordable cruelty-free products IRL?
Nowadays, most drugstores will carry a selection of budget-friendly cruelty-free brands. Unfortunately, the vast majority of drugstore brands still test on animals. But if you know which brands to look for, you can absolutely shop cruelty-free at Target, CVS, Walgreens, Walmart, or even at grocery stores. If you're in Canada, you'll find some options at Shoppers Drug Mart (Pharmaprix) or Rexall.
Whole Foods and Trader Joe's are great retailers for cruelty-free beauty and personal care products. Since they carry natural products, you'll find that the majority of the brands they carry are also cruelty-free. This also applies to other stores: if there's a "natural" section, definitely check it out because you're likely to find plenty of cruelty-free options.
Where can we shop cruelty-free online?
Last but not least: always look online. Although it's doable to find cruelty-free brands in drugstores, it's not always the easiest thing to do depending on where you live. You'll find plenty of drugstore-like retailers online who offer cruelty-free brands.
Amazon is by far the largest online retailer with the most cruelty-free options, but a word of warning: don't take "cruelty-free" claims or filters at face value. Not all brands listed as "cruelty-free" on Amazon are truly cruelty-free.
We compiled a list of the top 100 vetted cruelty-free brands on Amazon. Give it a look to find budget-friendly options.
Another option is iHerb, which I enjoy because of their fast shipping. They also ship worldwide, and they stock a giant list of natural and cruelty-free brands. It's a great option especially if you live outside of North America.
If you live in the US, Ulta offers a good number of cruelty-free brands for everything from makeup to hair.
Last but not least for those in the US, you can shop online from Target. You'll find even more cruelty-free brands online than at your local store.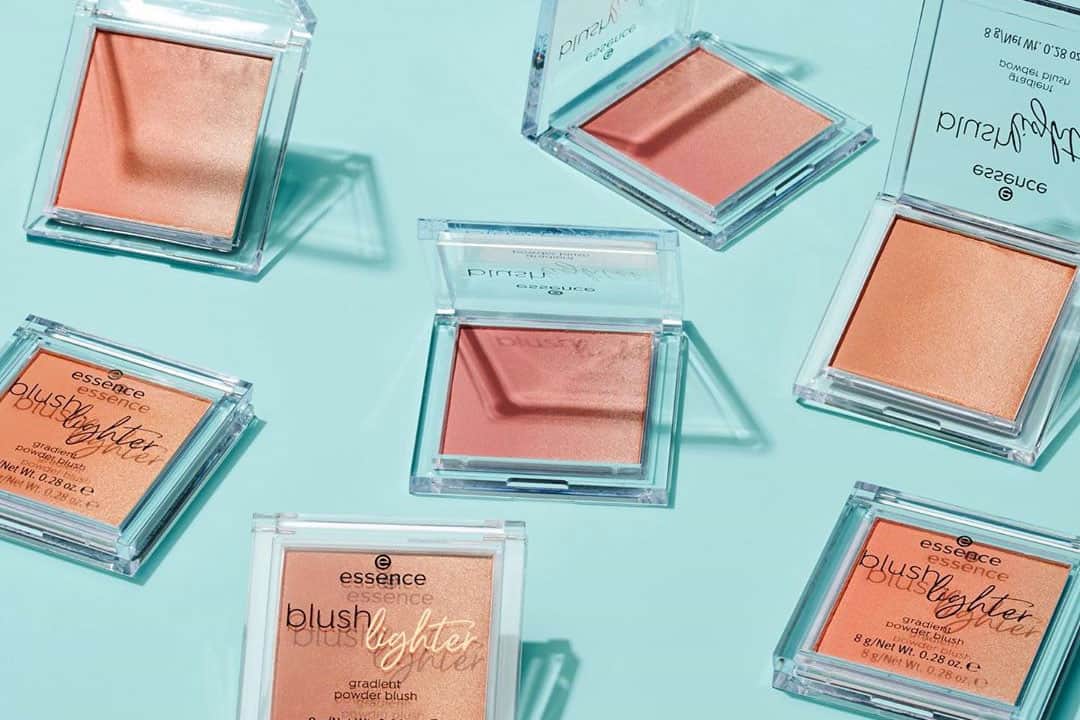 If You're Looking For Affordable Makeup
Well, you're in luck! Some of the best cruelty-free makeup brands are also on the inexpensive side. Here's a list of brands to look for.
Beware Of Brands That Are No Longer Cruelty-Free
Wet n Wild is no longer cruelty-free since 2019, as they started selling their products in China. The same goes for their sister brand Physicians Formula. If you'd like to make sure to only support cruelty-free brand, I don't suggest buying from either of these companies.
ELF
ELF is one of the most affordable drugstore makeup brands, and you can find them at Target, on Amazon, as well as a few other drugstores and from ELF.com. Though they're inexpensive, their products perform as well as (or even better than) pricier brands. Their knock-off NARS packaging gives them a sleek look, and they're only a few bucks a piece.
Milani
Although Milani isn't as affordable as ELF, it's still budget-friendly, especially for the product quality you're getting. They're one of my favorite drugstore makeup brand, and I haven't come across a sub-par product from them. You can find them at most drugstores, including Target and Walmart.
Colourpop
They might not be available in stores, but Colourpop is easy to purchase online -- plus they ship internationally. Their products are popular for a reason: they perform great, and they're inexpensive. Each product is around $10 a pop. They're also made in the USA, while other brands on this list are made in China.
Covergirl (owned by Coty)
Covergirl recently went cruelty-free and became Leaping Bunny certified, which is a huge step. Was it done for the publicity? Frankly, it doesn't matter what the intentions were, because they pulled out of China and went 100% cruelty-free. You can now buy Covergirl products knowing they stopped testing on animals and will not perform animal tests in the future. You'll find them at most drugstores around the world.
Covergirl is cruelty-free, though they're owned by a parent company that isn't.
NYX (owned by L'Oreal)
Another brand that can be found internationally is NYX. They offer great products overall (though some might miss the mark in my experience). NYX is cruelty-free, though they're owned by a parent company that isn't.
Pacifica
The great thing about Pacifica is that they're 100% vegan across their entire product line. They also offer skin, body, and even hair products. They might not be as easy to find as other brands listed, especially internationally, but they can be purchased online.
List Of Affordable Cruelty-Free Makeup Brands
Shop cruelty-free in confidence using the list below. All brands were verified to be cruelty-free. Brands marked with an asterisk are cruelty-free, but are owned by a parent company that isn't.
If You're Looking For Budget-Friendly Skincare and Personal Care
Skincare isn't as easy to find as makeup, but it's close. If you live in the US, I suggest checking out Target, Whole Foods, or the "natural" beauty section of your drugstore or grocery store. If you're in Canada, look for Rexall's natural beauty section and you'll find quite a few brands to choose from.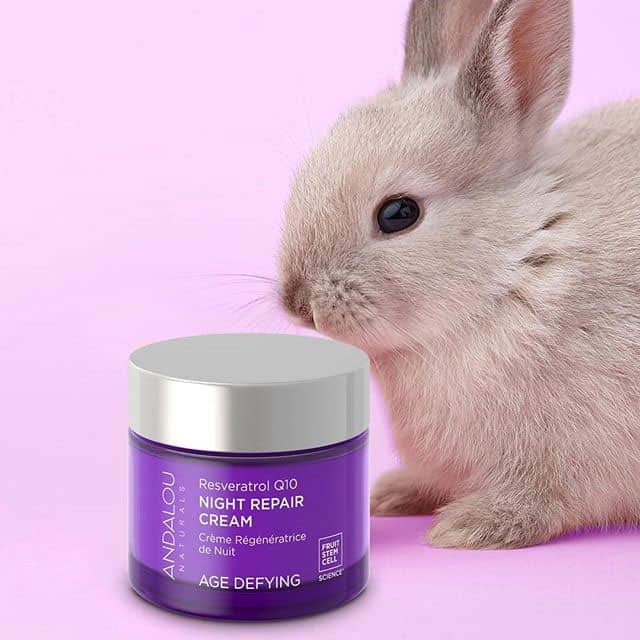 Shopping online might also be a solution. The retailers below offer cruelty-free skincare brands, some being budget-friendly or drugstore-priced.
Amazon: Of course, anything can be found on Amazon. Beware of their "cruelty-free" filter, however. It's not always accurate, so I suggest verifying with the list below.
iHerb: This online store ships internationally, which is great for anyone who's based outside of North America. They offer a big selection of natural and cruelty-free beauty brands, though not every single brand is cruelty-free. Make sure to check out the list below first.
List Of Affordable Cruelty-Free Skincare Brands
The following brands are budget-friendly and cruelty-free. Please note that some might be owned by a parent company that tests on animals. To find out details about each brand, use our search and visit their brand page.
Some brands I recommend checking out are Acure, Derma E, Pacifica, Sukin, Andalou Naturals, and Alba Botanica. These are relatively easy to find in stores and online. There's also The Ordinary and Mad Hippie which offer many effective skincare products at a fair price.
Here's the full list:
Primark
St. Ives (cruelty-free as of 2020)
Whole Foods (365)
Affordable Cruelty-Free Shampoo, Conditioner, and Hair Products
One of the hardest things to find in drugstores: hair products. A brand I love when it comes to shampoo & conditioner is Giovanni. They're well-loved in the cruelty-free community because they're easier to find in stores, their products are great, and they're also affordable and Leaping Bunny certified. I love their Smooth as Silk Shampoo, but they have many different formulas for different hair types.
Another brand I love is Hask, which you can also find in some drugstores. I even found this brand at Costco once, but I think they no longer carry them. Their shampoo and conditoner is great, and they offer different formulas for various hair types.
Shea Moisture is also cruelty-free and worth looking into, although they're now owned by a parent company that tests on animals. Their products have the most amazing scents. They offer lots of shampoos and conditioners to choose from, for example their well-loved Jamaican Black Castor Shampoo for damaged hair.
Other brands to look into are Hempz, Desert Essence, JASON, Acure, Derma E, Sukin, Trader Joe's, and Eva NYC. You'll find the last brand at Ulta as well, and they have a full range of hair products.
Affordable Personal Care Products
Nope, shopping cruelty-free for personal care at the drugstore is not easy. If you're lucky, you'll find a "natural" section with a small selection of cruelty-free brands. Most deodorants are tested on animals, and so are most soaps body care products.
Soap
For cruelty-free soap, please check out my guide here. It lists all the main cruelty-free and vegan soap options you can find (sometimes in stores, sometimes online).
Shower Gel
For shower gel, we have a guide here containing all the best cruelty-free and vegan body washes.
Deodorant
For deodorants, you'll have to look for the natural options which don't contain Aluminum. If you're looking for a strong antiperspirant, Certain Dri is cruelty-free.
Some natural options to look into are Tom's of Maine and Schmidt's Naturals. Both of these brands are cruelty-free, however they're owned by a parent company that tests on animals. I've tried many options from Schmidt's, and my favorite is the one for sensitive skin since it causes no irritation.
Depending on where you live, you might also find deodorants from JASON, Andalou Naturals, Crystal Deodorant (I'm no longer a fan of this one as it isn't as effective), Attitude, PiperWei, and more.
Most natural deodorants you'll find will be cruelty-free, but make sure to verify. For example, Native is in our grey area since they refused to provide in-depth information regarding their policy.
Dental Care
For dental care, we also have a guide here which you can check out.
In Conclusion
You might have noticed that most of these cruelty-free drugstore products have a slightly higher price-tag than their animal-tested counterparts. For instance, the cheapest animal-tested product might be $4 but the cruelty-free option will cost $8.
Please remember that even though they're not the cheapest, some of these products have other advantages such as being Leaping Bunny certified, vegan, made with fair trade ingredients, or made with eco-friendly packaging. They're still the most affordable cruelty-free products on the market, and a great bang for your buck.
Thank you to those who are transitioning to cruelty-free products and making an effort to be conscious with their purchasing habits. If more people choose cruelty-free and ethical products, drugstores will offer a much wider selection.
Which Brands Are Cruelty-Free?
Download our list of 600+ verified cruelty-free brands straight to your device. Bring it with you everywhere you go, and never worry about supporting animal testing again. Click here to download