The best way to tackle the topic, I think, is to organize everything by country, and then by type of underwear. I divided the post into 3 sections: USA, Canada, and UK/Europe (I'm so sorry Australia, but if there's enough interest I'll include you!).
Then, you can find the best brands for everything from socks and undies to lingerie and beautiful undergarments.
If You're In The USA
If you live in the US, there are many great local brands to choose from.
For Panties: PACT, MeUndies
My first order of business when switching to ethical underwear: finding affordable, comfortable panties. While there's a plethora of beautifully-crafted, high-quality panties to choose from, those options come with a hefty price tag.
In terms of affordability, the two brands I found are PACT and MeUndies.
PACT caters to both men and women. Their women's panties are 3 for $27 and are made from organic cotton in a fair trade factory. While they are affordable, I've read mixed reviews about their quality, but keep in mind they offer free returns if you're not satisfied with your purchase.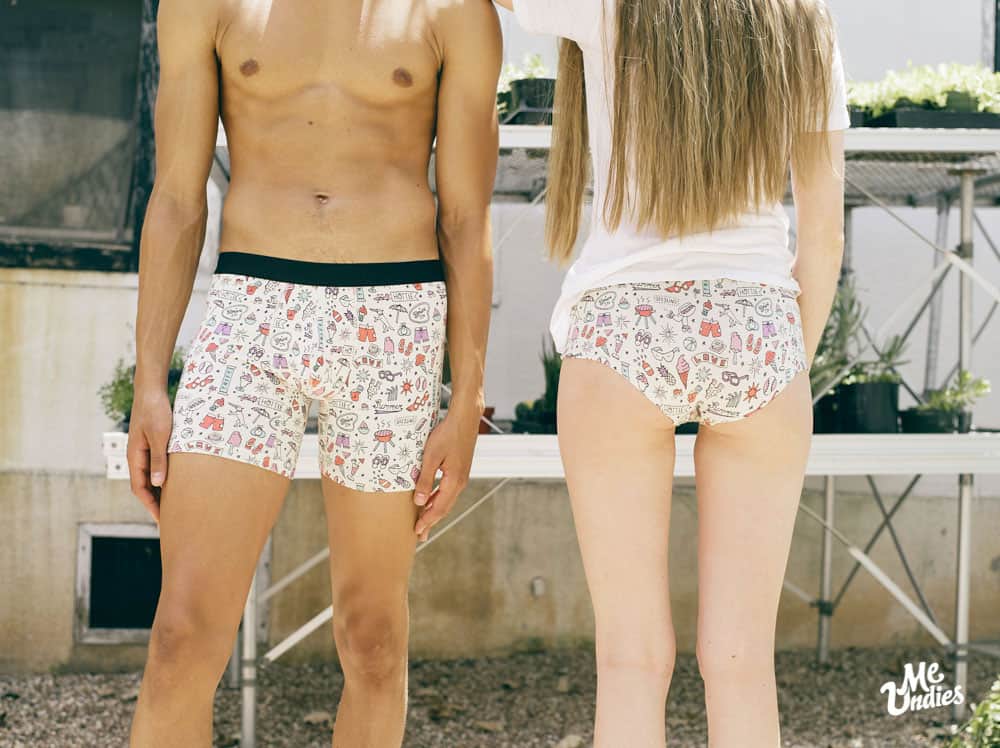 MeUndies (above) market themselves as "the world's most comfortable undies" and they're made from sustainably-sourced modal, presumably using bamboo.
They use fair trade labour and have factories around the world including in Los Angeles, where their headquarters are. Women's panties start at $16 for one pair and you can get your first one for free.
"For us, it's more than business. It's making sure all our workers get fair wages and quality working environments. We only partner with state-of-the-art factories who value improving their employees' lives, protecting the environment, and making high-quality products." -- MeUndies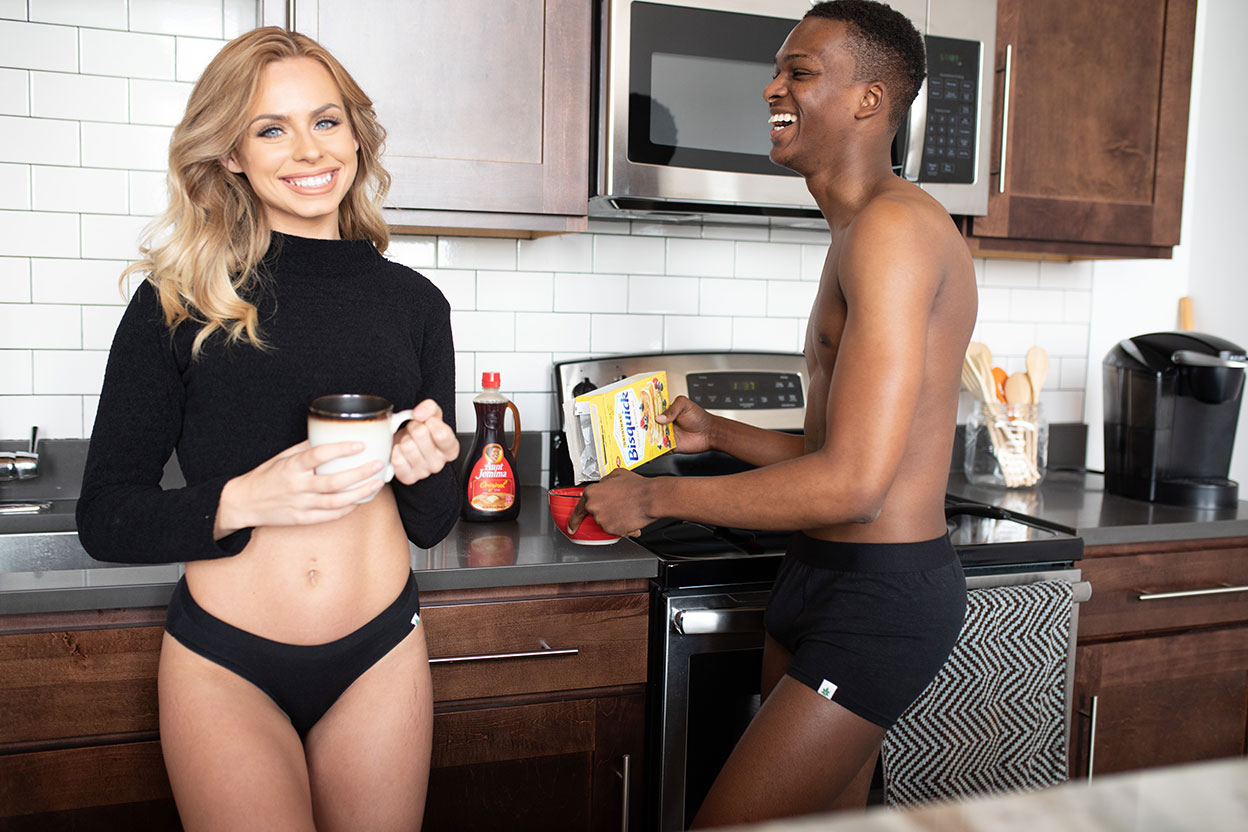 Another great ethical option is WAMA (pictured above).
WAMA uses hemp to create their underwear, which is naturally anti-bacterial, breathable, and eco-friendly. Hemp fabric also gets softer with every wash, making hemp undies ultra-comfy. WAMA believes in fair wages and quality working conditions, which is why they make sure to partner with manufacturers that share the same values and they audit their factories. They're certified by Green America and they're a PETA-approved vegan company.
They offer a great variety of styles and sizes for both men and women, and each pair retails for $20 to $24. You can also buy packs and save.
"We believe in partnering with factories that improve their employees lives with fair wages and quality working environments. Transparency with our factories is key, therefore, we have a WAMA team member based out of China to oversee everything."
For Socks: Boody
For socks, I recommend the brand Boody, who offer multiple styles for both men and women. They make regular socks, low socks for the no-sock look, and even liner socks to hear with open shoes like heels.
A 4-pack of their basic socks is only $27 and they're made from eco-friendly and organic bamboo. They use sustainable materials and practices to ensure a low-waste production.
They also offer a wide range of sustainable underwear, undershirts, and bralettes, and shipping is free to the US over $49.
For Basic, Everyday Bras & More Panties: Naja, Hanky Panky, Brook There, Only Hearts
For more basics and everyday bras, there are some great options if you live in the USA.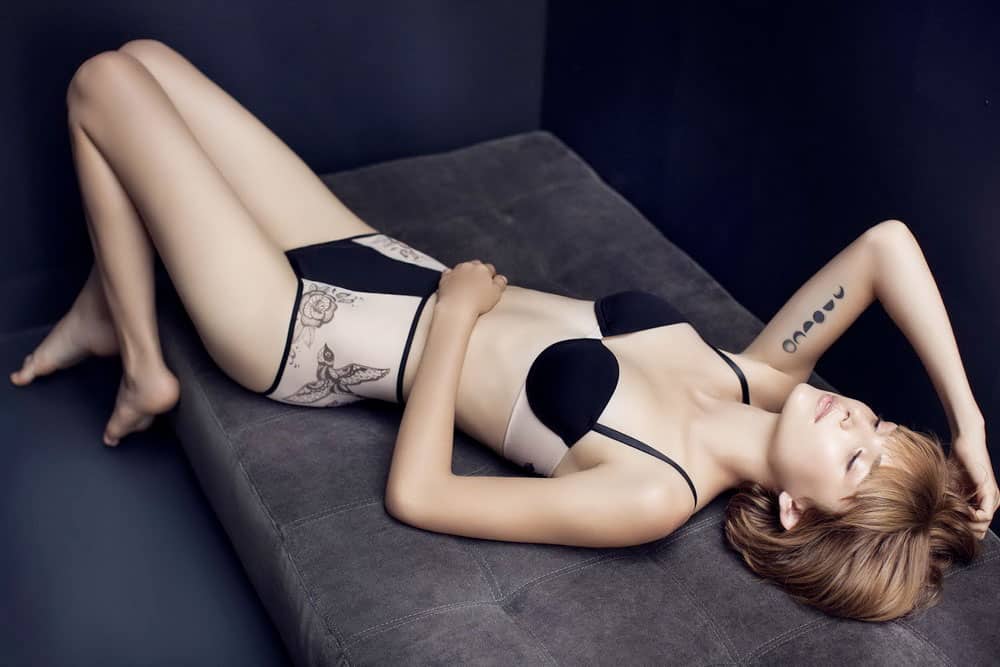 Naja (above) is ethical and eco-friendly, using digital printing for the creation of their prints, which removes water waste, and some of their fabrics are made from recycled plastic bottles. They're also fair trade and operate ethical factories.
"Naja's garment factory primarily employs single mothers or female heads of households where they are paid above market wages with healthcare benefits. We chose to aid single mothers, because many have to choose between working and caring for their children.

At Naja, we've implemented flexible work policies that make it easier for women to balance work and childcare. Every child of a Naja garment worker receives books, school supplies, uniforms and all school meals paid by Naja."
They make several styles of panties (bikini, high-wasted, thong, and more) and bras (t-shirt, unlined, bralettes, and more). They also offer an array of sizes.
Bra sizes: 34-36 A, 32-36 B-D, 32-34 DD-DDD
Pantie sizes: XS-S-M-L-XL-2XL
Price range: Panties start at $22 and bras start at $42
Hanky Pankly (above) is made in the USA and they strive to be more ethical and cause less environmental harm.
"From the workplace to product and sourcing we make the very best attempt to be as ethical and environmentally responsible as we can." -- Hanky Panky
They specialize in panties and bralettes, but they also have a few underwire bras. They're one of the most "conventional-looking" underwear brands in this guide and they offer a lot of lacy styles. They use organic cotton in some styles.
Bra sizes: 32A to 36D
Pantie sizes: S-M-L-XL
Price range: Panties start at $30 and bras start at $42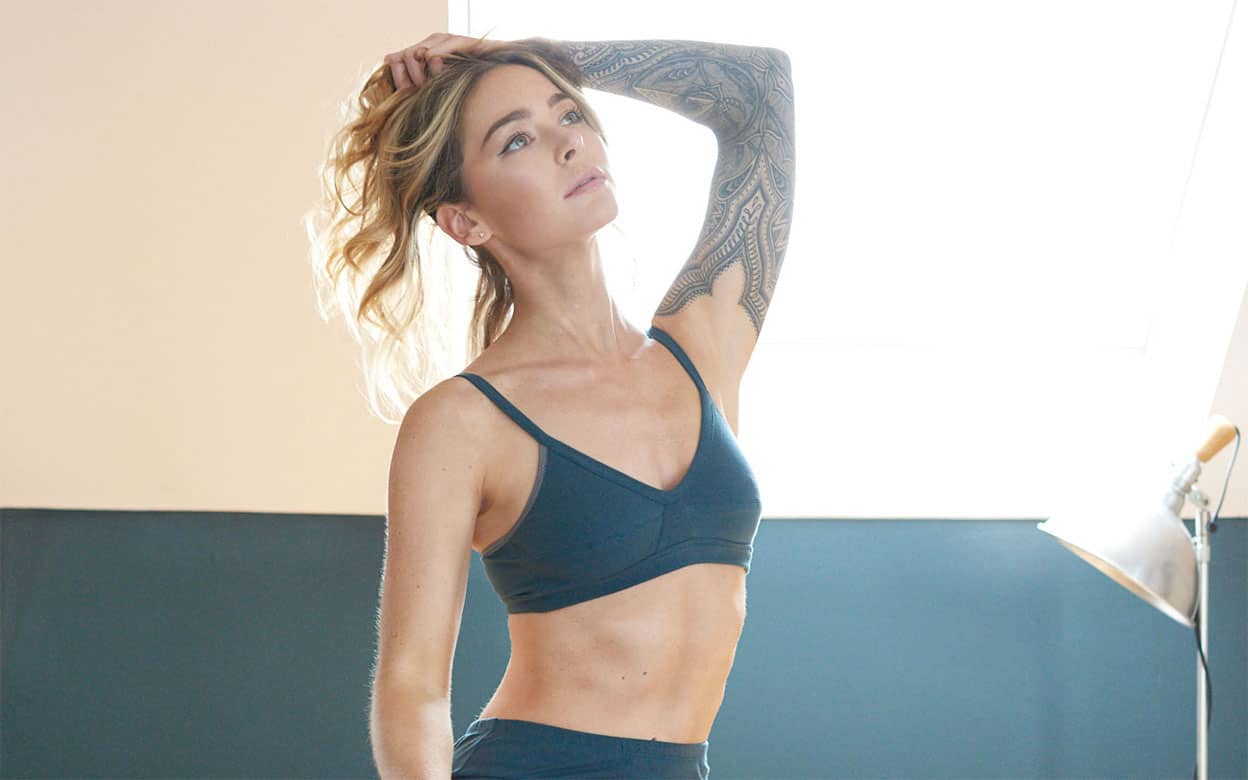 Brook There (above) is made in the USA and they use local cotton mills that produce organic cotton in South Carolina or California. They also minimize waste with low impact distribution.
They have an organic cotton as well as a silk collection, and while they have a wide variety of colors to choose from, none of their bras have underwire and they don't seem to be suited for larger cup sizes.
Bra sizes: 32 A/B to 38 C/D
Pantie sizes: XS-S-M-L-XL
Price range: Panties start at $28 and bras start at $48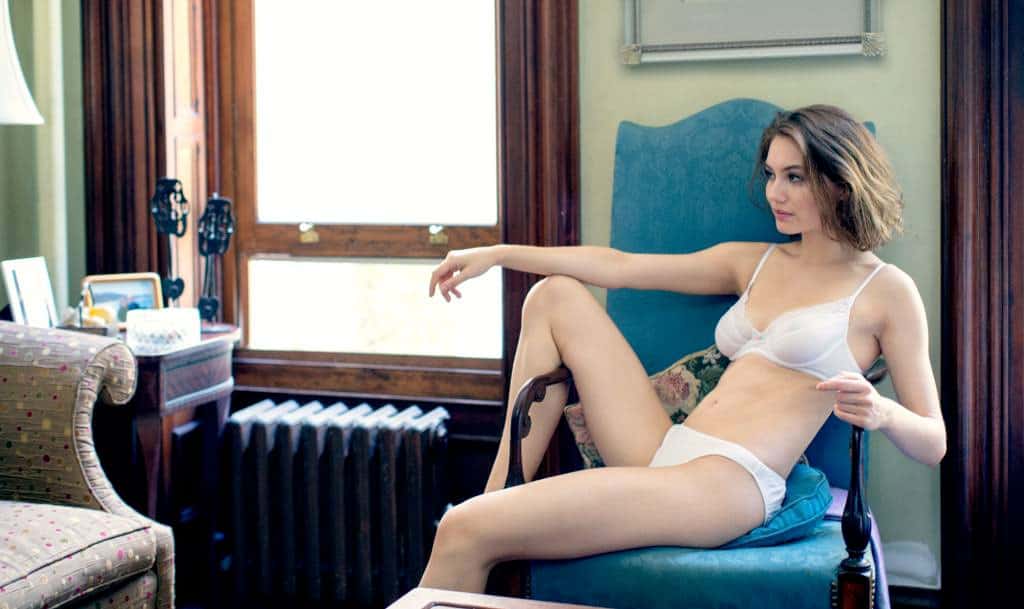 Only Hearts (above) is ethically manufactured in New York City, and they use 100% organic cotton sourced in Peru. They also comply with the standards set in place by the Global Organic Textile Standard.
They make a variety of comfy and cute undies and bras, and their prices are reasonable. They do make both bralettes and underwire bras, but the downsize is that all their bras only come in 3 sizes: small, medium, and large. This would make it very difficult for most people to find a good fit.
Bra sizes: S-M-L
Pantie sizes: S-M-L
Price range: Panties start at $22 and bras start at $48
For Lingerie: Boody
These brands mainly focus on high-quality, detailed pieces.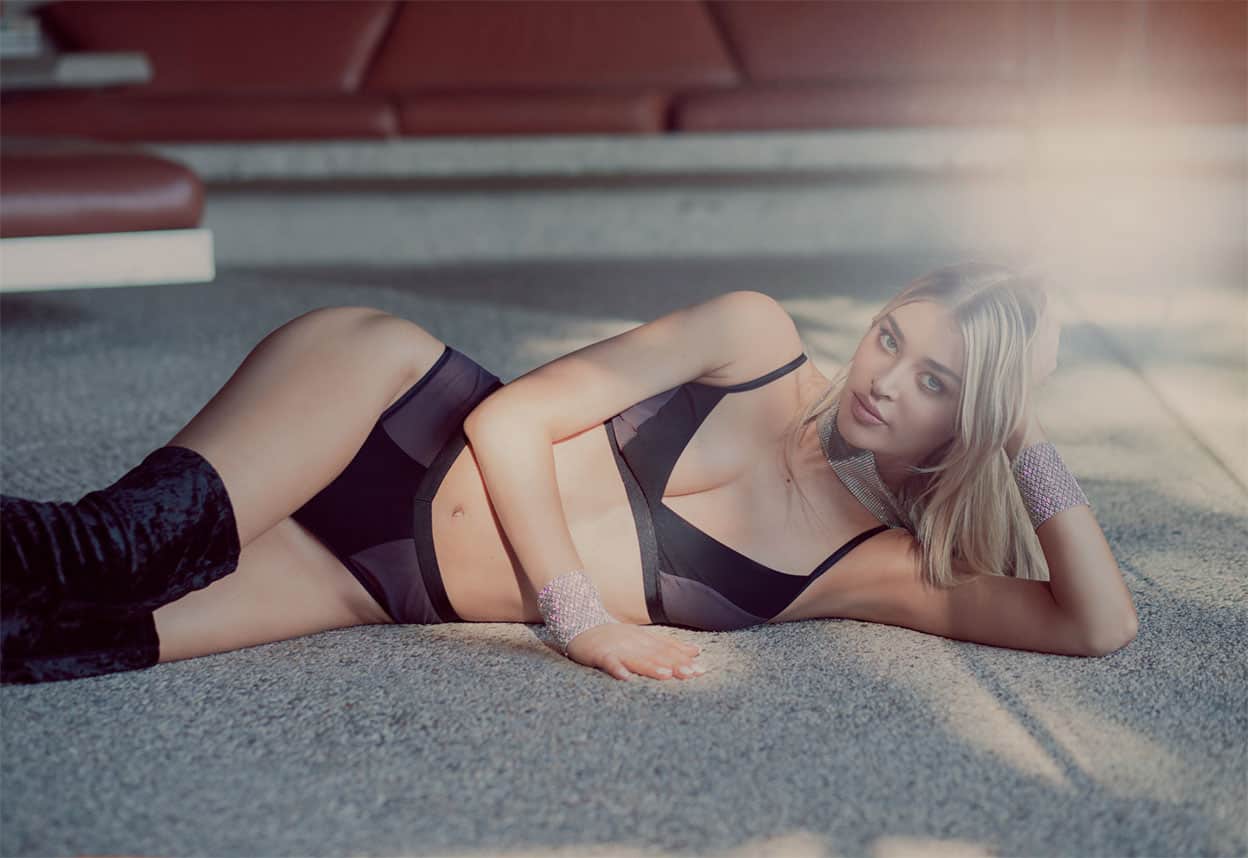 Cosabella (above) is one of the best-known ethical lingerie brands, and they're even available at Nordstrom and Shopbop.
They offer beautiful pieces, whether you're looking for a plunge bra, a push-up bra, or even a nursing bra. They have it all, including plus sizes, DD+, or sports bras. They also make several styles of panties as well as sleepwear and loungewear.
If You're In Canada
If you live in Canada, a great one-stop-shop for ethical underwear is Azura Bay. They carry nothing but ethical bras and panties (plus some swimwear) and they're based in Canada, so they ship out of Canada. This means that you won't get slapped with any duty fees once your package arrives. Shipping is free on orders over $150.
None of the packages shipped by Azura Bay contain any plastic, and they use recycled materials. They also donate part of the profits to nonprofits such as the Nature Conservancy of Canada, Because I Am a Girl, and the World Wildlife Fund.
Underwear and lingerie brands carried include Cosabella, Sokoloff, Only Hearts, Organic Basics, White Rabbit NYC, Underprotection, Iris London, Mayana Geneviere. You'll find everything from everyday cotton undies to lacy lingerie.
If you're looking for even more brands, I have more options...
For panties, MeUndies (mentioned above, made in the USA) ships to Canada for USD $6 flat-rate.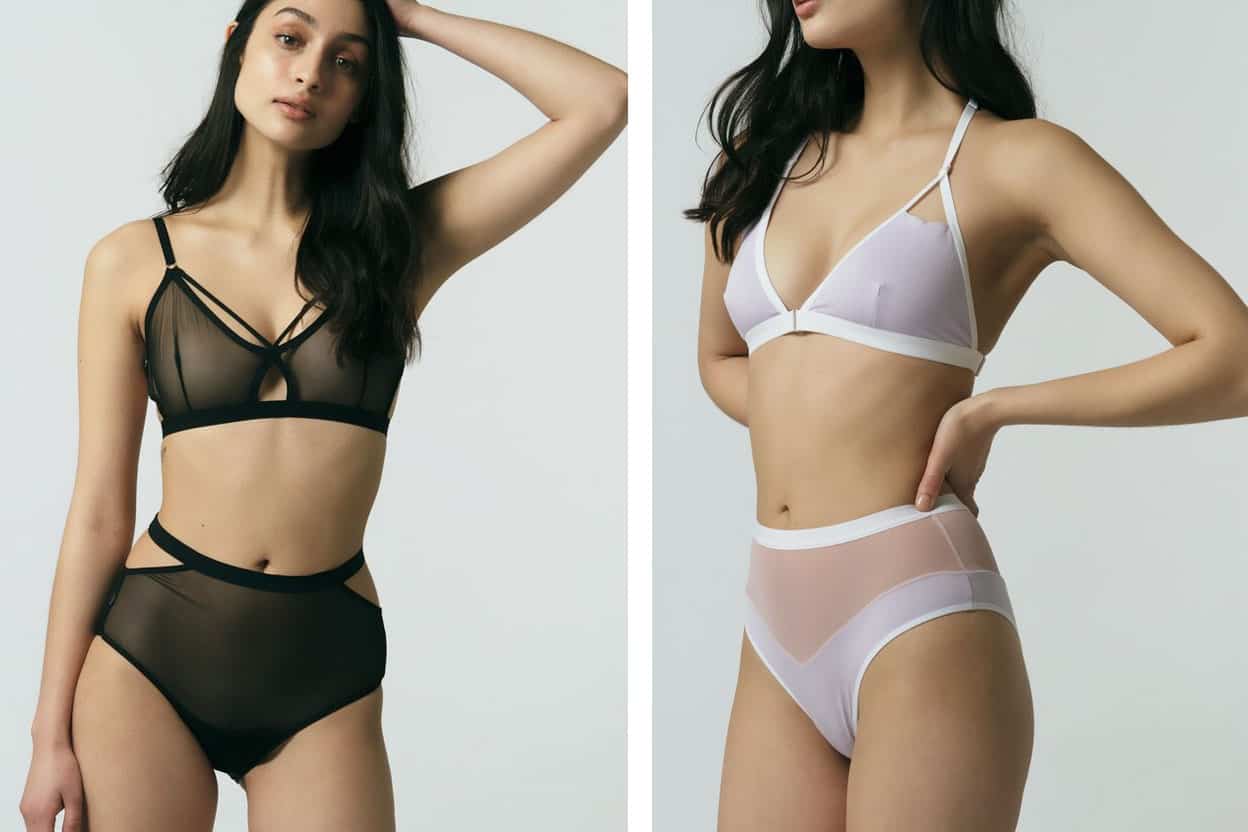 Mary Young (above) is an ethical Canadian-based lingerie brand. They make beautiful, comfy pieces which can be purchased online (though they're also available at Holt Renfrew and Nordstrom).
Their factory is based in Montreal and their headquarters are in Toronto. They adhere to eco-friendly practices such as using bamboo as their main fabric, which doesn't require pesticides or herbicides to grow.
Their bras only come in sizes XS-S-M-L as they make undergarments that embrace a "natural shape". This might make it harder for some to find a perfect fit.
Bra sizes: XS-S-M-L
Pantie sizes: XS-S-M-L
Price range: CAD $48 to $82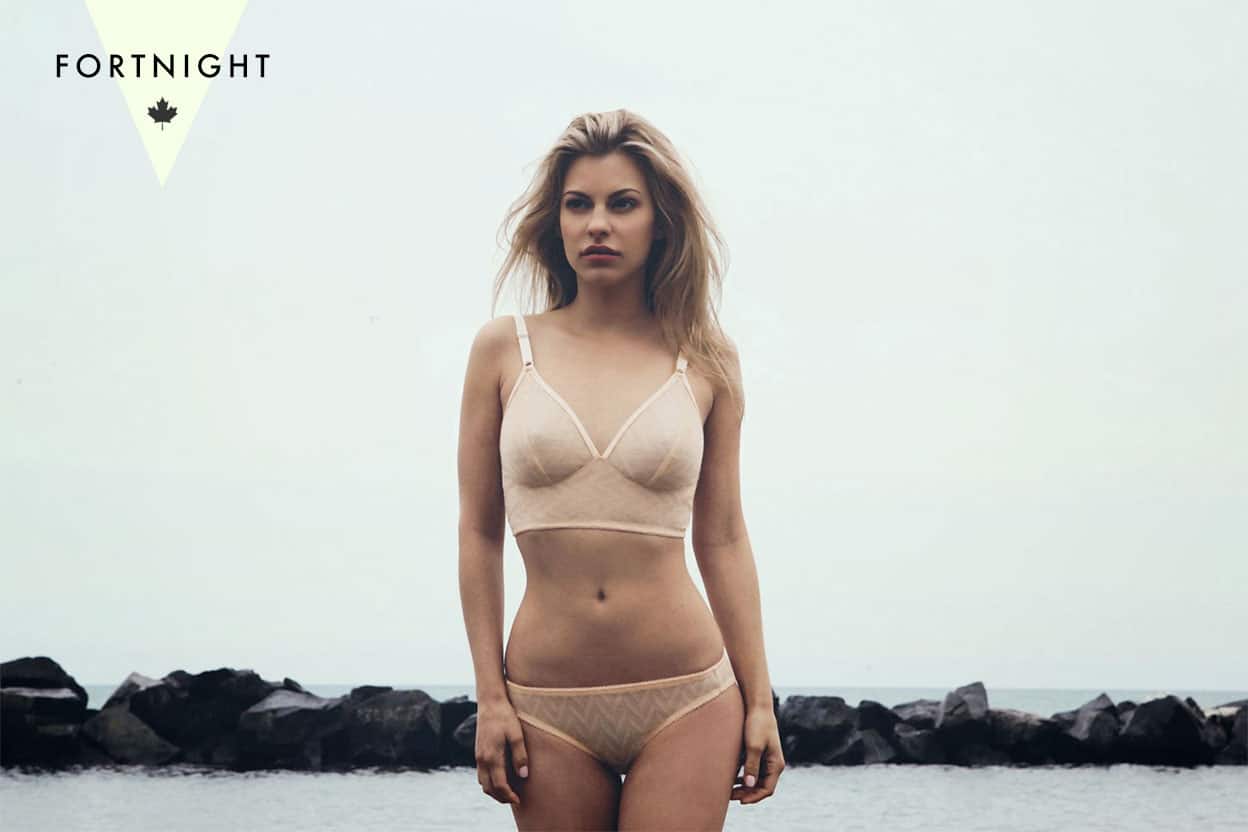 Fortnight (above) is a Toronto-based brand and offers functional yet elegant pieces. Everything is ethically made in Toronto. Unlike Mary Young, their bras come in the traditional "band and cup" sizes, and I was pleasantly surprised to discover that they offer a wide array of sizes. They source high-quality materials from Europe.
Bra sizes: A 32-36, B-E 30-36, F 30-34, G 30-32
Pantie sizes: S-M-L-XL-XXL
Price range: CAD $49 to $149+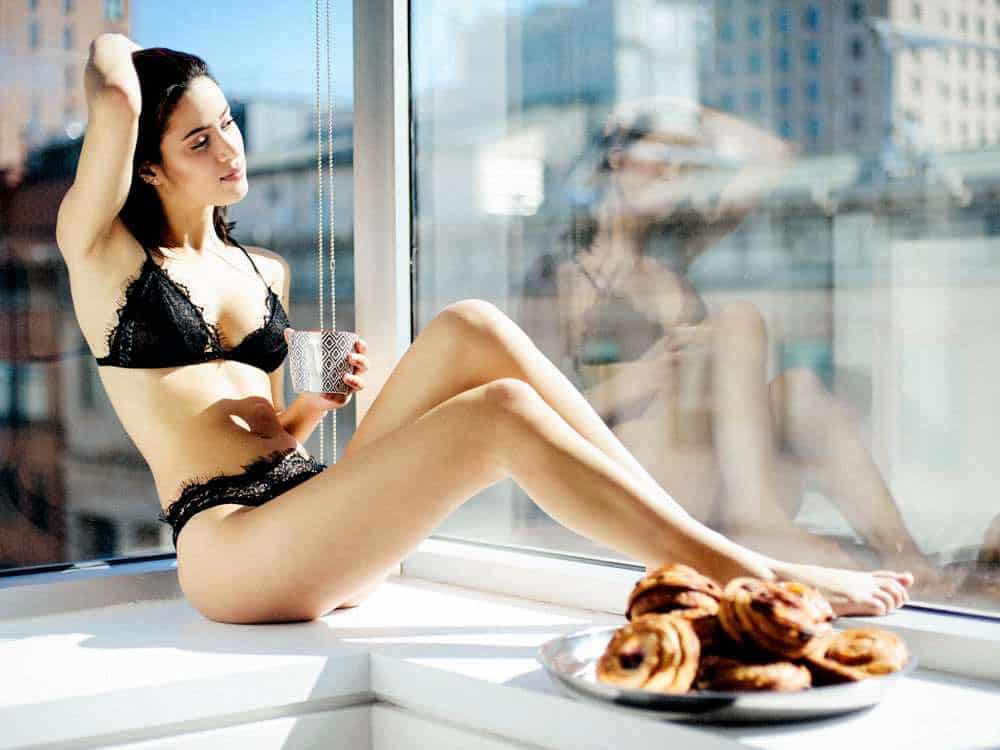 Sokoloff is another Canada-made brand offering ethical and sustainable underwear. They use organic cotton and bamboo fibers as well as local dyes in order to minimize any environmental harm. Shipping is free on orders over $100. They make some very pretty pieces and promote a variety of shapes and bodies.
Bra sizes: 32A to 36D, S-M-L
Pantie sizes: S-M-L
Price range: CAD $26 to $90
If You're In The UK Or Europe
For panties and other basics, Organic Basics is ethically made in Europe and based in Denmark. They ship for free within the European Union. Their organic cotton is grown in Turkey without the use of pesticides, chemical fertilizer, or toxic substances. It's also non-GMO and GOTS certified, which means the people behind the process are treated fairly and get a fair wage.
We put sustainability at the core of everything. That means better fabrics, practices, and longer lasting underwear, t-shirts and socks, but it also means continuously improving our standards.
Their women's panties start from €33.00 for a 2-pack, which is a bit pricey but they're made to last. They offer some "invisible" line-free underwear. Their bras run from XS to XL but they don't offer cup sizes, so they're not going to be a perfect fit for everyone.
They also have men's boxer-briefs and t-shirts.
If you wear a cup size DD or above, Harlow & Fox is the brand to check out. They have the most beautifully-made lingerie, all starting at the DD cup (so nothing under). They offer band sizes from 30 to 38.
Everything is made in the UK and Europe, and note that they're in the "luxury" price point. Some garments contain silk, so make sure to read the composition if you're avoiding non-vegan materials.
More Brands Based In The UK & Europe
Want more posts about ethical fashion?
I hope this post was helpful! I was really happy to finally write on this topic, because I've been interested in ethical fashion for a while now. Switching over to a sustainable, ethically-made wardrobe isn't the easiest thing though. Not all garments are compatible with every body type, and it's not easy to find clothes that fit well to begin with. It's a challenge, but it's worth it.
Let me know if there's anything I missed in this post, and let me know what else you'd like to see in terms of "ethical fashion" content.
Which Brands Are Cruelty-Free?
Download our list of 600+ verified cruelty-free brands straight to your device. Bring it with you everywhere you go, and never worry about supporting animal testing again. Click here to download