To make things a little easier, I've included some information on how to determine whether the shoes you're buying are vegan, a long list of 100% vegan shoe brands, and a breakdown of 15 of my favorite sustainable brands from the list. For more information on vegan leather and sustainable materials, check out my guide to vegan handbags here.
Identifying Vegan Shoes
Vegan shoes are made of a variety of synthetic and natural materials. But how can you determine whether the shoes you're buying are vegan? Footwear manufacturers must label their products with an indication of the materials used for the upper, lining, insole, and outer sole. This information is usually available on a tag or sticker on the shoes themselves, with symbols like the ones depicted in the graphic below.
When in doubt, look for shoes made of "textile" or "other materials" rather than "leather" or "coated leather". Unfortunately, footwear manufacturers are not required to label whether the glues they use are animal-based, so this may require an email or phone call to their customer service team.

Long List of Brands
An easy way to ensure the shoes you're buying are vegan is to buy them from a 100% vegan shoe brand. That means they don't use any animal derived materials including leather, fur, hair, wool, silk, feathers, shells, or even animal-based glues in their shoes.
Three great online resources for browsing a variety of vegan shoe brands in one place are Avesu, Mooshoes, and Vegan Chic. And as if this list isn't extensive enough already, many popular brands like Birkenstock, Dr. Martens, Free People, Lulus, Sole Society, and Veja have dedicated sections for vegan shoes on their websites.
Ahimsa
Bahakita
Baluta
Bangs Shoes
BC Footwear
Bella Storia
Beyond Skin
Bhava
Bhiankina
Blanlac
Bleed
Blowfish Shoes
Bohema
Bourgeois Boheme
Brave GentleMan
By Blanch
Charmone
Collection & Co
Corda
Cosi Cosi
Cri de Couer
Cult of Coquette
Cynthia King Dance
Da Quy
Divadi Shoes
Eco Vegan Shoes
Ethletic
Etiko
Fair
Fairma Ethical Designs
Fera Libens
FlamingosLife
Freerangers
Friendship Shoes
Fugu
Fuse
Golden Ponies
Good Guys Don't Wear Leather
Gunas New York
Hiraeth
Hivi Shoes
Holster Fashion
Hooves Vegan Shoes
Huntd
Independent Fox
Indosole
Insecta
Kailia
Kat Mendenhall
Kave Footwear
Keep Company
King 55
Koi Footwear
Love is Mighty
Loyal Footwear
Malibu Sandals
Manavai
Matt & Nat
Mechaly
Melissa
Mercy Made
Merry People
Mesa
Mink
Minuit Sur Terre
Mireia Playà
Mohop
Muroexe
Nae Vegan Shoes
Native Shoes
Nemanti
Noah
Noharm
Nomadic State of Mind
No Saints
Novacas
NR Rapisardi
Okabashi
Olsenhaus
Ontems
Patricia Correia
Pawj California
People Footwear
The People Movement
Rafa
Risorse Future
Rombaut
Roni Kantor
Rothy's
Rungg Shoes
Scotti Vegan Shoes
Sofie Bly
Stella McCartney
Susi Studio
Sydney Brown
Talon Vert
Tastemaker Supply
Taylor + Thomas
Trópicca
T.U.K.
Twoobs
Unstitched Utilities
Veerah
Vegetarian Shoes
Vogas
Vyom London
Will's Vegan Store
Zette
Zouri Shoes
The Best Vegan Shoe Brands
With such a vast ocean of brands to swim through, I thought it would be helpful to shine a spotlight on 15 of my favorites from the list. These brands all have ethical manufacturing practices and many of them use innovative sustainable materials.
1. Beyond Skin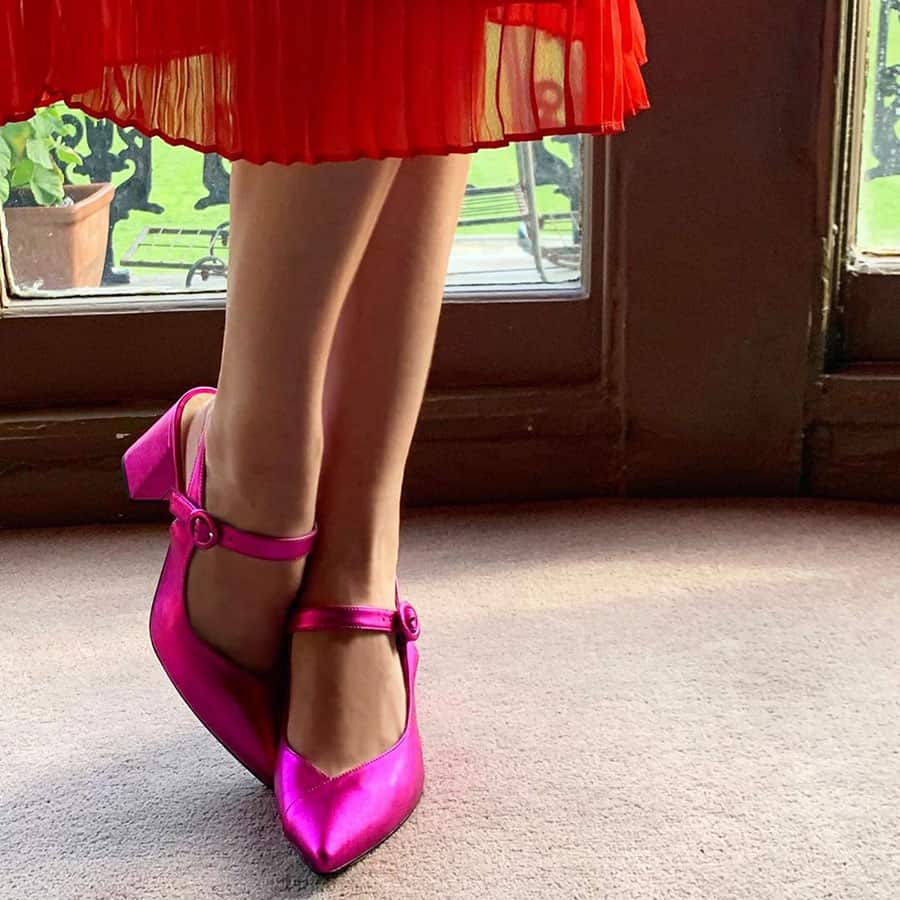 Beyond Skin was founded in 2001 with the objective of offering luxury vintage-inspired footwear with an ethical twist. Their shoes are designed in England and handmade in Spain with Italian vegan leather and other sustainable and recycled materials. Beyond Skin shoes have been worn on the red carpet by Anne Hathaway, Miley Cyrus, and Natalie Portman.
2. Brave GentleMan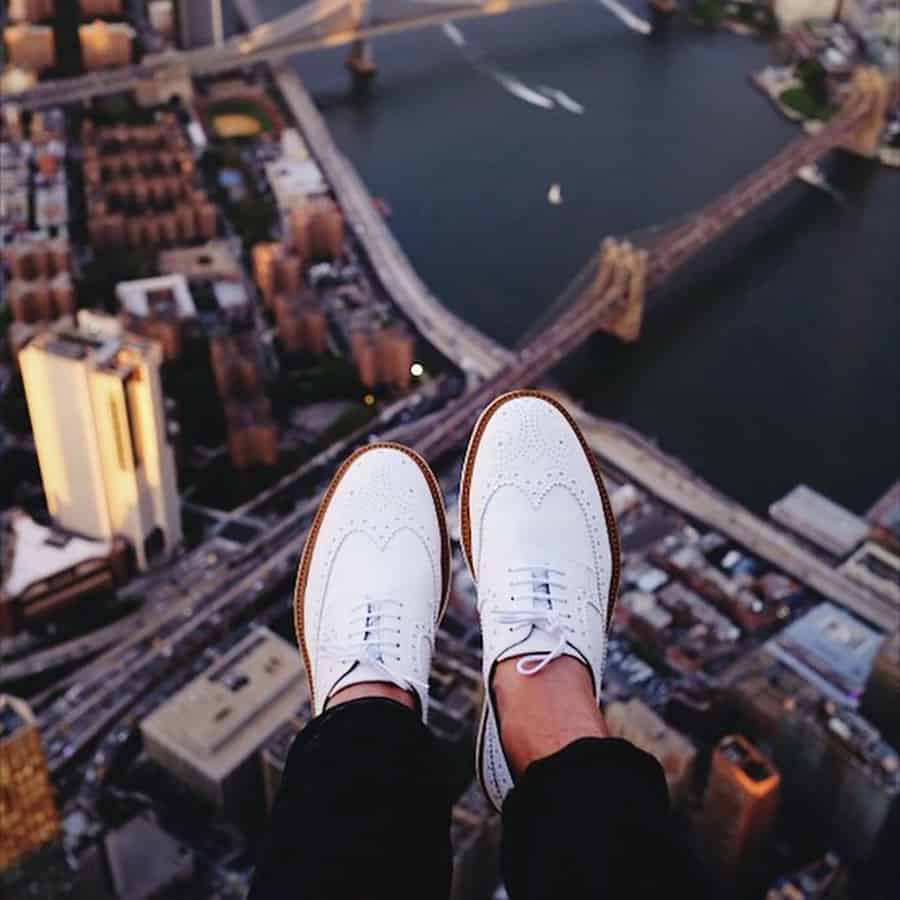 Joshua Katcher founded Brave GentleMan in 2010 as the first vegan menswear lifestyle brand. Their shoes are designed and handmade in New York City from Italian vegan leather and other sustainable and recycled materials. And their cruelty-free suits and accessories are favorites of stars like Joaquin Phoenix, Liam Hemsworth, Benedict Cumberbatch, and Alan Cummings.
3. Golden Ponies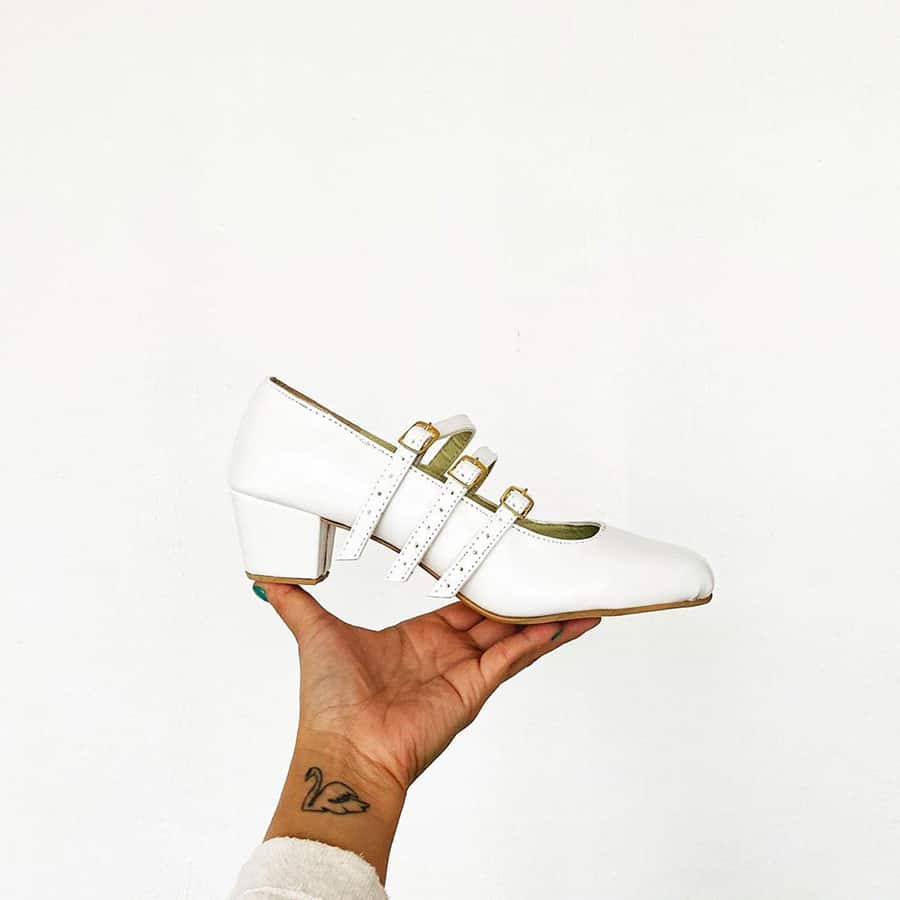 Golden Ponies was founded in 2008 in Guadalajara, Mexico, where their affordable shoes are designed and made-to-order. In addition to using locally made Mexican vegan leather, they use deadstock and leftover materials. And because their shoes are made-to-order, you can choose your own custom color and material combos!
4. Good Guys Don't Wear Leather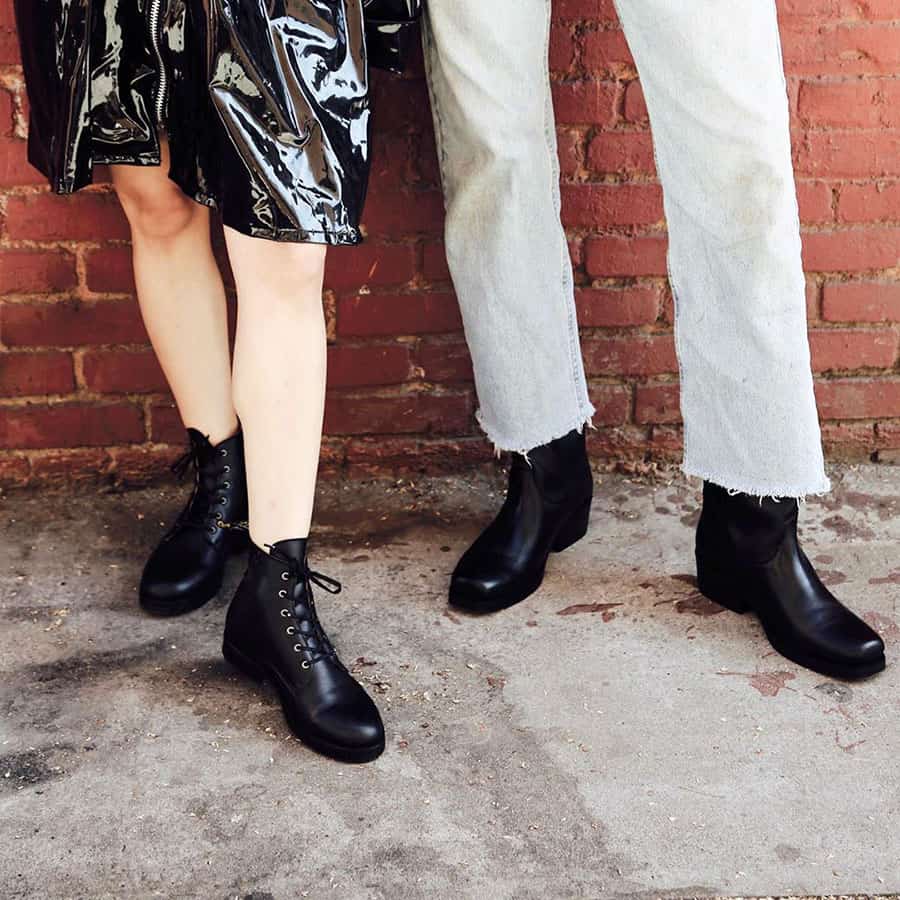 When Marion Hanania founded Good Guys Don't Wear Leather in 2011, it was the first vegan shoe company in France. Their shoes are ethically manufactured in Portugal with vegan materials sourced from Portugal, Spain, and Italy. Impressively, they are heading toward being 100% recyclable by 2021! Their newest collection features plant-based leather made from apple skins. Good Guys shoes have been seen on celebrities like Emma Watson and Miley Cyrus.
5. Loyal Footwear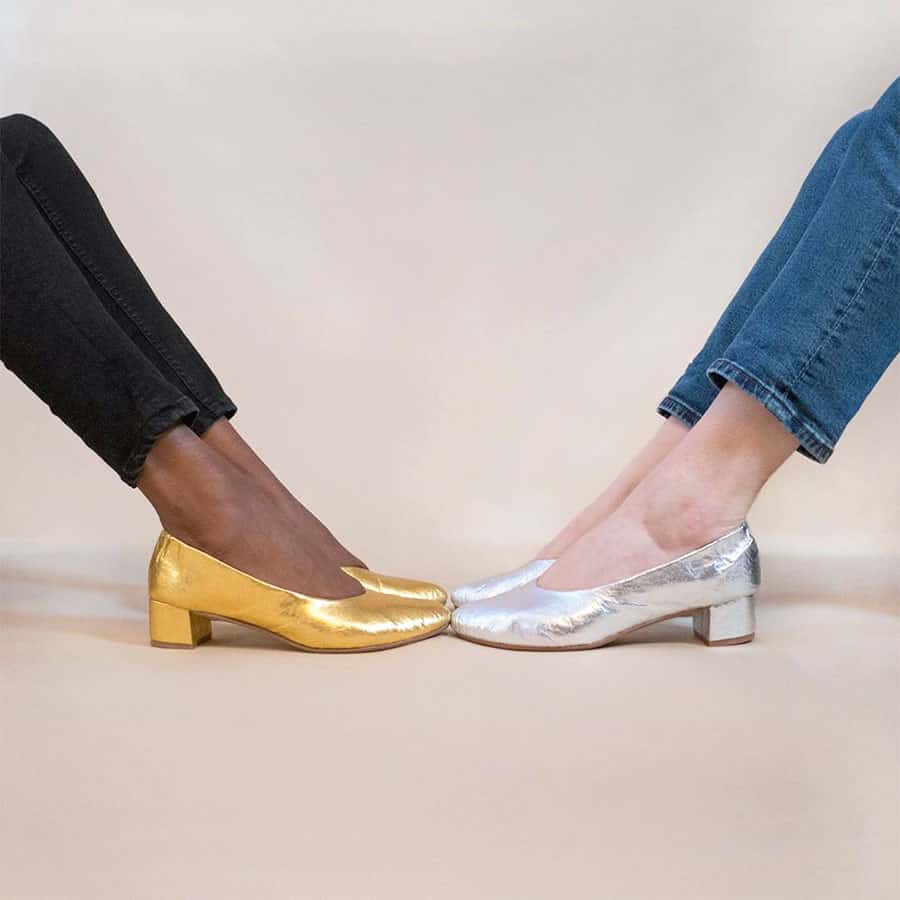 Loyal Footwear is the new kid on the block, founded in 2019 by Keiko Hirosue and Rebecca Heykes in Hoboken, New Jersey, where their shoes are designed and made-to-order. They use vegan leather, recycled soling rubber, and plant-based textiles. And their gold and silver shoes (pictured above) are made from pineapple leather (Piñatex)!
6. Merry People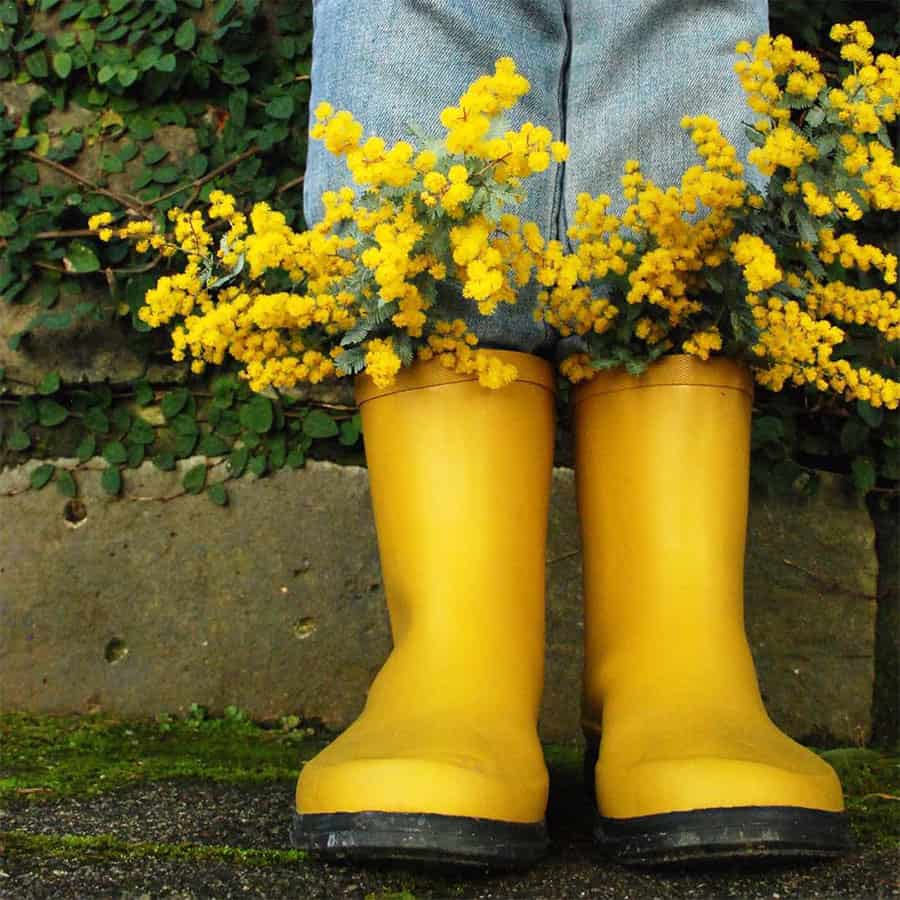 Dani Holloway founded Merry People in 2014 out of frustration over the lack of ethical weatherproof (and cute) boots on the market. Merry People specializes in classic gumboots for men, women, and kids, made from natural rubber and neoprene lining durable enough to withstand all types of weather. They are designed and made in Australia, and then sent to two small warehouses in Melbourne and Los Angeles.
7. Minuit Sur Terre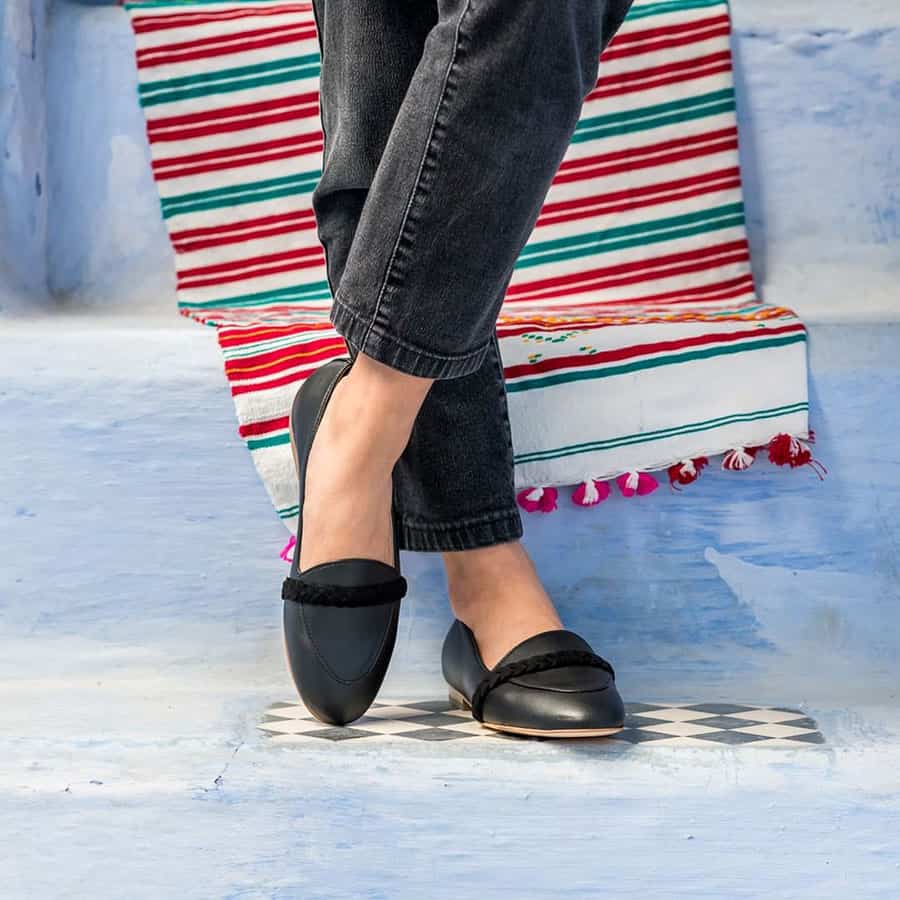 Founded in 2017, Minuit Sur Terre shoes are designed in France and made in Portugal. In addition to using vegan leather and suede, Minuit uses recycled plastic bottles for mesh and laces, recycled rubber for outer soles, as well as recycled cotton. The lining and insoles of their shoes are made out of viscose fabric from grains, and their new collection features grape leather! In continuation of their sustainability efforts, they also launched "Aurore", a platform for secondhand vegan shoes in good condition at a lower price.
8. Mireia Playà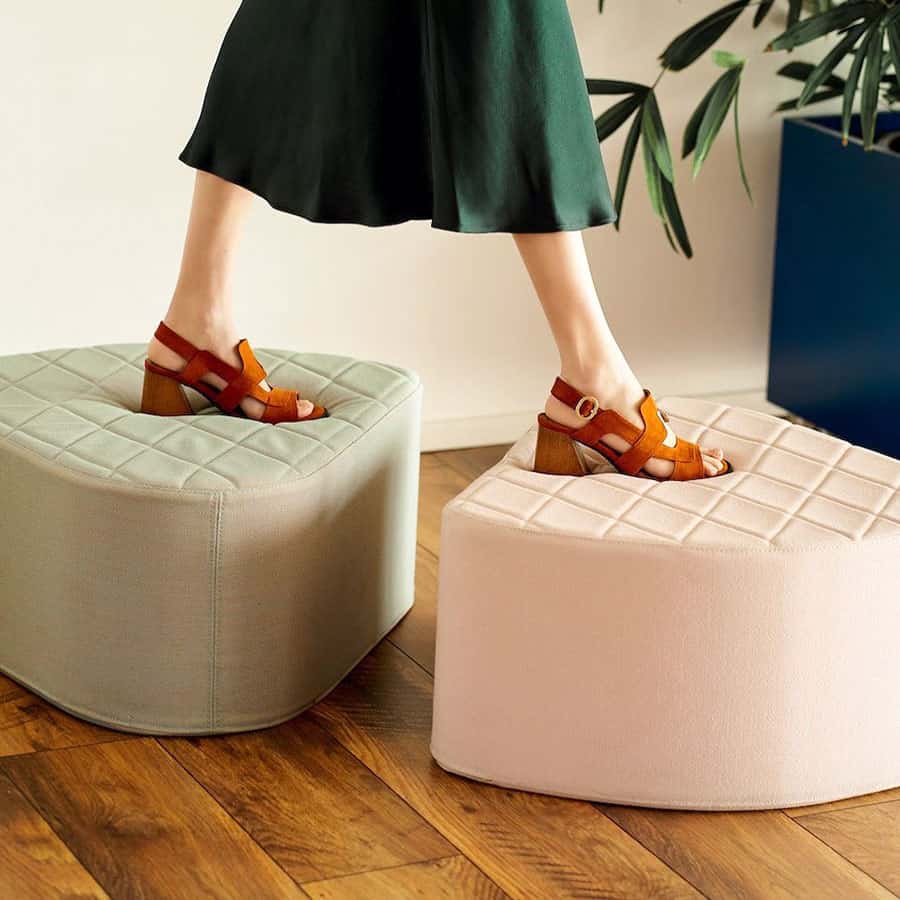 Mireia Playà is an edgy and trendy brand designed and made in Spain, founded in 2016. Mireia uses Italian vegan leather and suede in a wide range of colors and textures, recycled polyester, as well as sustainable vegetable leather.
9. Native Shoes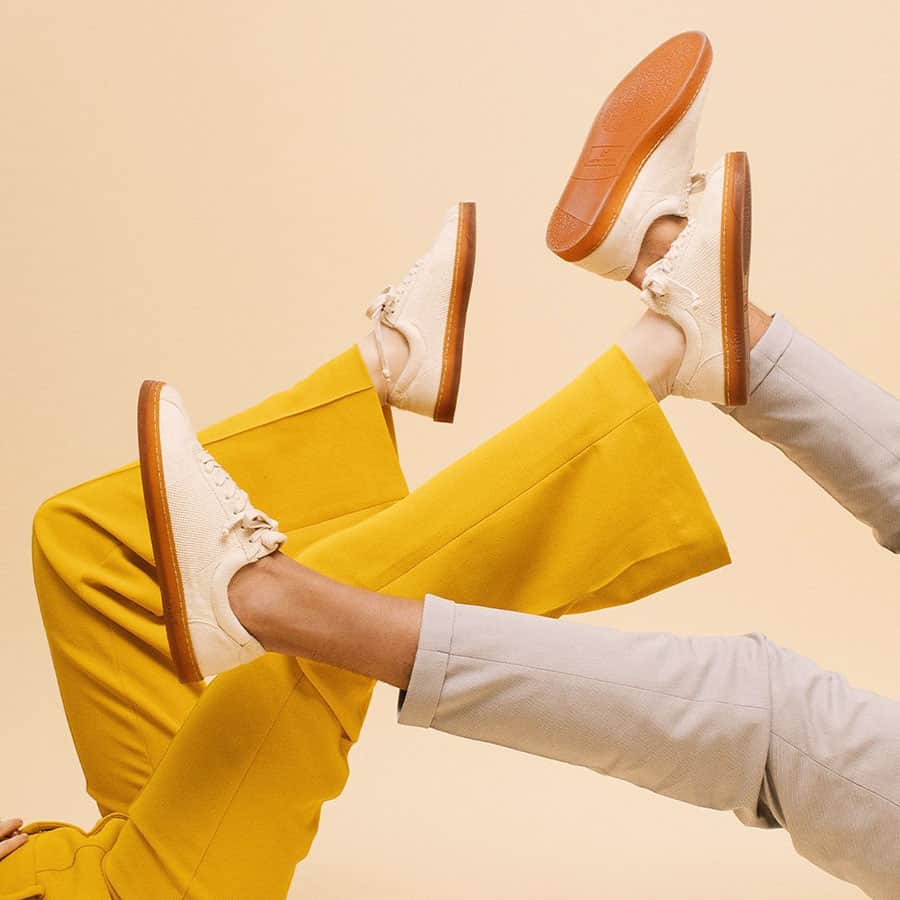 Native Shoes specializes in "beast-free" lightweight shoes. Founded in 2009 in Vancouver, they are designed in Canada and manufactured in Portugal, China, and Vietnam. My most worn shoes are their "Mercury LiteKnit" because they are sooo comfortable and they go with everything. Their new "Plant Shoes" (pictured above) are entirely made from plants like pineapple, corn, cotton, olive oil, and hemp, and are completely biodegradable. Recently, Native also initiated the "Remix Project", to give well-loved shoes a new life.
10. Novacas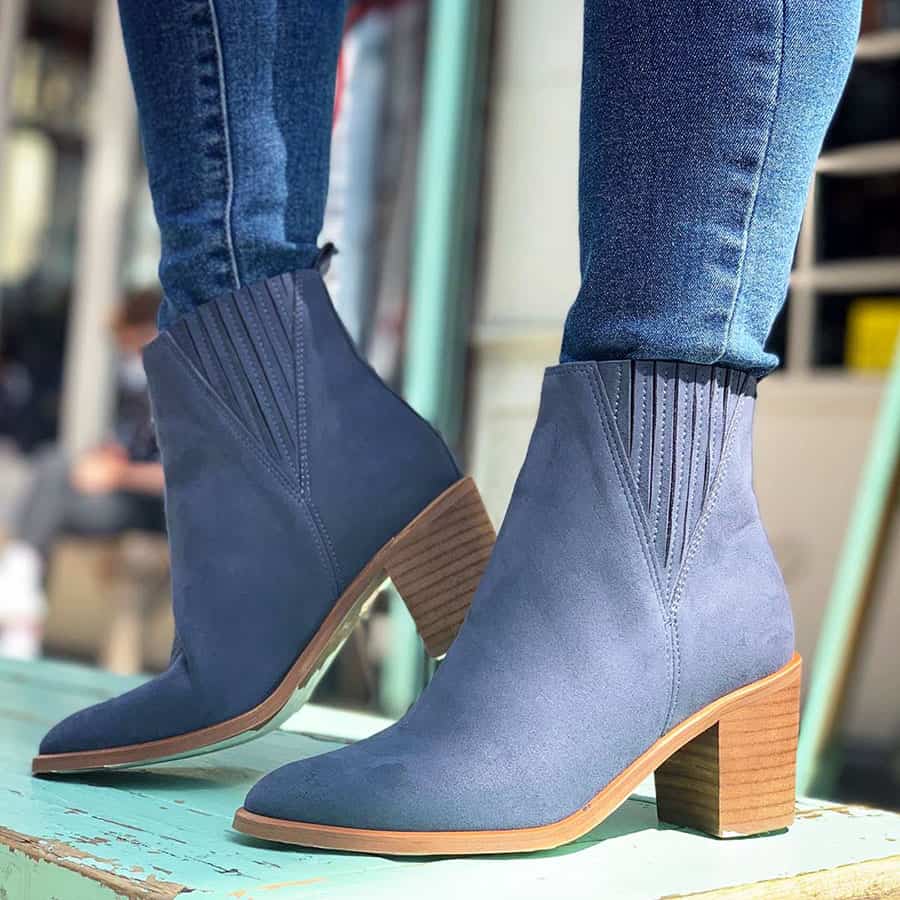 Novacas (Spanish for "no cow") is vegan store MooShoes' house brand, founded in 2001 by sisters and Queens natives, Erica and Sara Kubersky. Their stylish shoes are designed in New York City and ethically manufactured in Portugal using Italian vegan leather and suede. My favorite pair of boots is by Novacas, and I can attest they are incredibly durable and water-resistant. If you visit Mooshoes' flagship store in the East Village, please say hi to their adorable rescued cats for me! Oh, and grab some vegan soft serve from Orchard Grocer next door while you're at it.
11. Susi Studio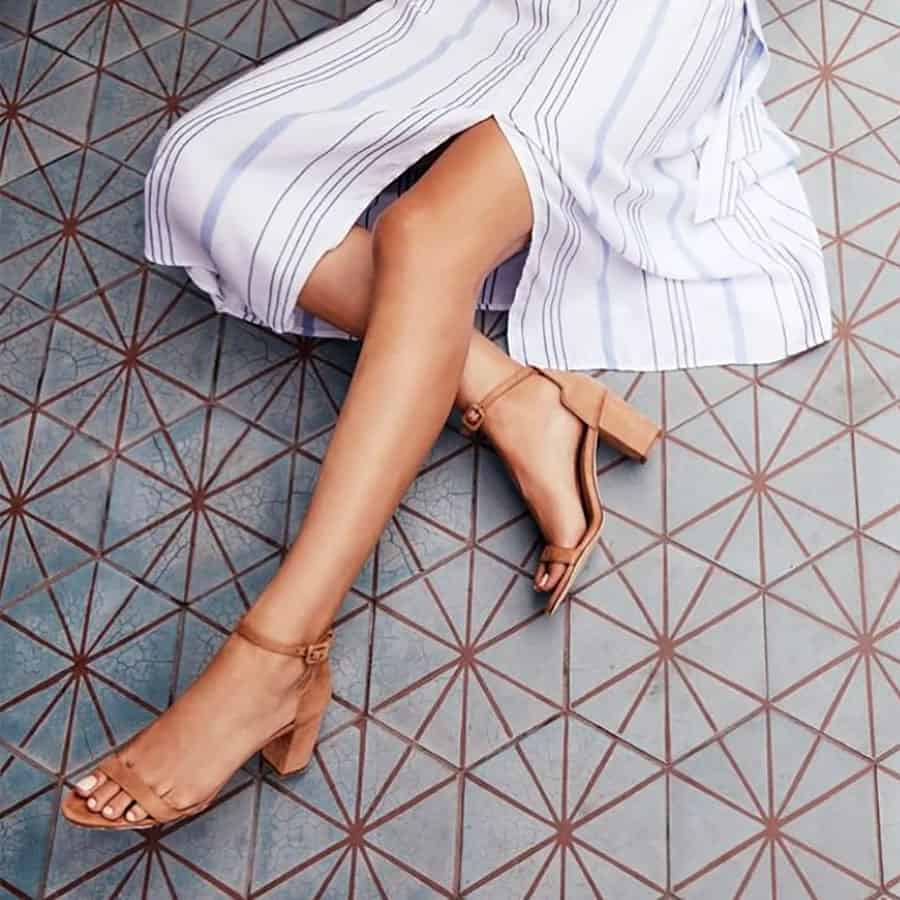 Susi Studio's glamourous shoes are designed in Los Angeles by Bianca Moran Parkes, who founded the brand in 2016. Susi shoes are made in Portugal and Hong Kong with sustainable materials like canvas, denim, hemp, and faux leather produced from recycled plastic bottles. Famous fans of Susi include Rooney Mara, Emma Watson, Miley Cyrus, and Ariana Grande.
12. Tastemaker Supply
Tastemaker Supply was founded by Frey Chu in 2018. Their durable shoes are designed in El Monte, California and handmade in Taiwan with vegan leather and suede. Tastemaker custom makes their own insoles with extra padding so they're super comfy. And they have a new "Cork Eco-Sneaker", handmade in Portugal from local materials.
13. Veerah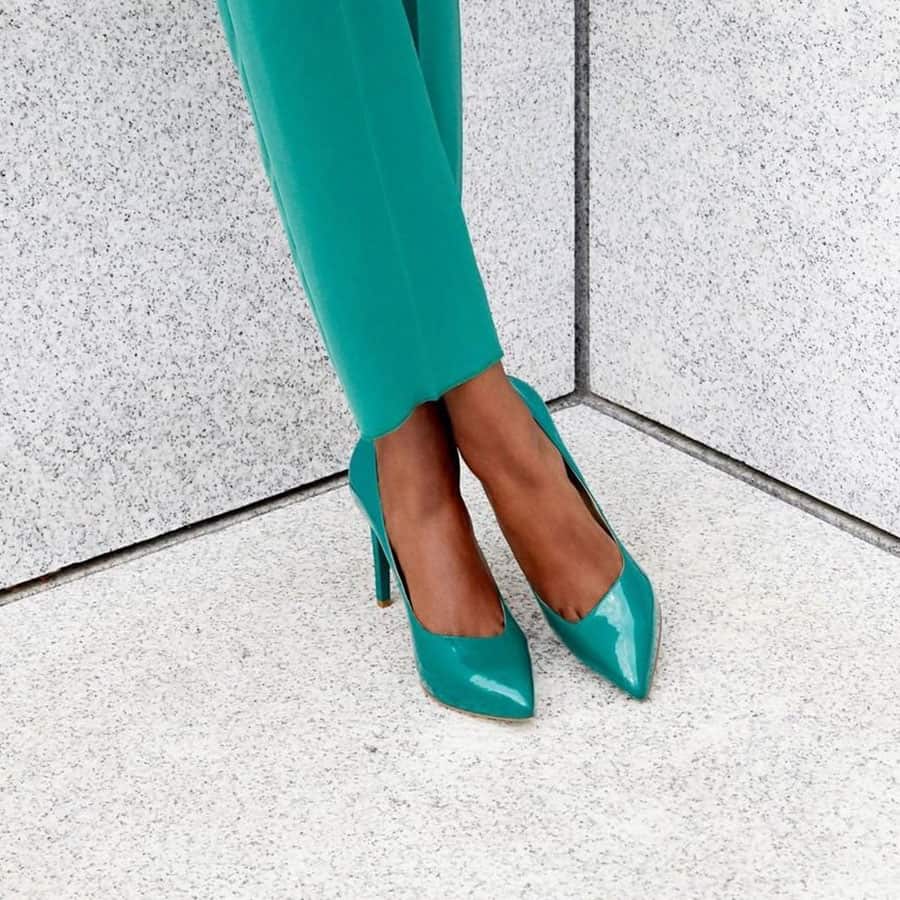 Stacey Chang founded sustainable luxury brand Veerah in 2014 in New York City for "the modern woman". Their shoes are manufactured in a family-owned factory based in the Guangdong region of China, with eco-friendly materials like apple leather, algae foam, organic cotton, and renewed plastic textiles. Veerah's new "Appeel Collection" showcases their beautiful apple leather.
14. Vegetarian Shoes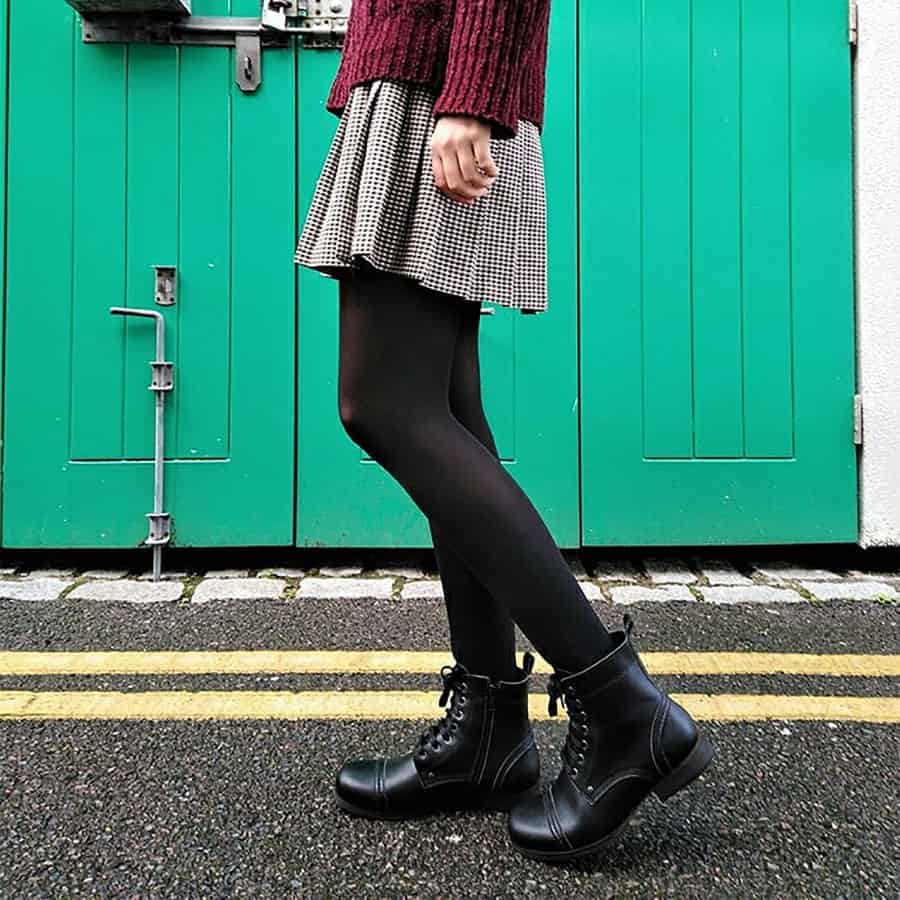 Vegetarian Shoes has made animal-friendly shoes in England since 1990. In addition to vegan leather, they use cork, hemp, organic cotton, and pineapple leather (Piñatex). They have a variety of classic and vintage styles for hiking, running, working, and even astronaut-ing! I've had a pair of the "Veggie Trekkers" for many years and I absolutely love them.
15. Will's Vegan Store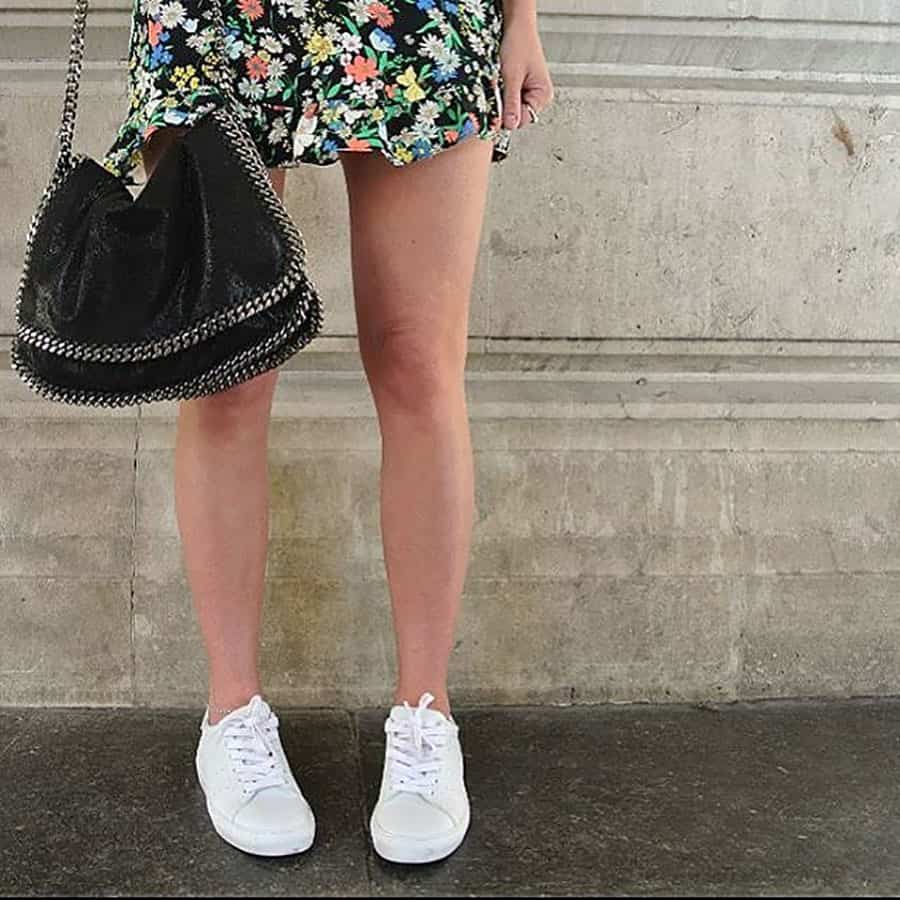 Will's Vegan Store was founded in 2012 by Will Green. Their products are designed in England and made in Italy and Portugal with vegan leather and suede, as well as recycled rubber, organic cotton, cork, and terrycloth. My favorites are the "Huarache Footbed Sandals" and the "WVSport Waterproof Hiking Boots". The "NY Sneakers" (pictured above) are also on my wish list. All of Will's products are mailed with plastic-free carbon neutral shipping.
That's a wrap! Do you have any favorite vegan and sustainable shoe brands? If so, please share them in the comments below! I would love to know.
More Vegan Guides
Looking for more guides? Check out our guide to vegan handbags where you'll find the best vegan handbag brands.
Which Brands Are Cruelty-Free?
Download our list of 600+ verified cruelty-free brands straight to your device. Bring it with you everywhere you go, and never worry about supporting animal testing again. Click here to download