Laura Mercier was known to sell products in China, but a recent change in their policy might suggest otherwise.
Laura Mercier has claimed not to test on animals since the company's beginnings. Currently, they don't test on animals at any point during production, neither by the company itself or by their suppliers. There's also no third party testing involved.
The only possible animal testing involved would be in China. As you're aware, any non-Chinese cosmetics company wishing to enter the Chinese market has to agree to animal testing on finished products.
Update: After looking into Laura Mercier since writing this post, I don't see them as cruelty-free. Even though they don't sell in China, they've claimed to "test on animals where required by law". They've also recently been acquired by Shiseido, a company that tests on animals. Unfortunately, they might have plans to sell to mainland China.
tl;dr Laura Mercier's policy is still unclear, meaning they can't be seen as cruelty-free.
The FAQ
First things first, their FAQ doesn't contain much information:
17. Does Laura Mercier Cosmetics test on animals?

We do not, nor have we ever, tested our products on animals. We also do not contract outside companies to test on animals for us.
The statement above is unfortunately a very generic and practically meaningless statement, and one that's used by some companies that test on animals to cover up their practices. [Read more about this issue in my post When 'Not Tested On Animals Is Complete BS'!]
What it translates to is this:
They don't test their finished products on animals. Most companies nowadays don't test finished products on animals, and this doesn't guarantee that other forms of animal testing weren't used.
The second part is ambiguous. They could mean that they don't ask anyone to test on animals on their behalf, which is another super common way for companies to evade the real question.
Moving on to correspondence!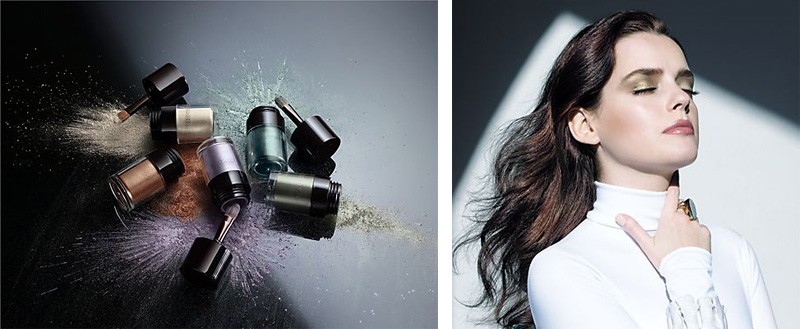 Further Statements
Laura Mercier was able to assure us that neither their finished products nor their ingredients are tested on animals. They also confirmed that none of their suppliers test on animals.
From the correspondence:
We do not nor do we have 3rd parties or our manufacturer test finished products or ingredients on animals.
None of our suppliers test on animals.
Is Laura Mercier Sold In China?
Laura Mercier lost its cruelty-free status when their policy changed in 2013. They switched to an "unless required by law" policy, meaning that they started testing on animals where required by law.
There's been a big change in their policy recently, as Laura Mercier claims that they no longer test on animals where required by law and have never entered the Chinese market.
At one point we were considering selling in China and Brazil, countries that did require animal testing per government regulations, and our packaging department was trying to be proactive, so as to not defraud our consumers, and we did an update to our packaging listing that we did not test except where require by law.

Our most recent packaging actually no longer contains this claim, as we have ceased interest in these countries, or, their particular policies have changed, as such that animal testing is no longer necessary.

We do not sell our products in China.
These statement all see check out, and Laura Mercier is not available in mainland China. Even Chinese Sephora stores don't stock this brand.
Certifications
All that being said, if certifications are important to you, please know that Laura Mercier is not certified and does not plan on getting certification any time soon.
When I asked why, I received the following statement:
Because PETA or the Leaping Bunny list aren't dependable lists we do not plan on acquiring a cruelty-free certification form either company.
I asked them to elaborate but didn't receive any further explanation.
Parent Company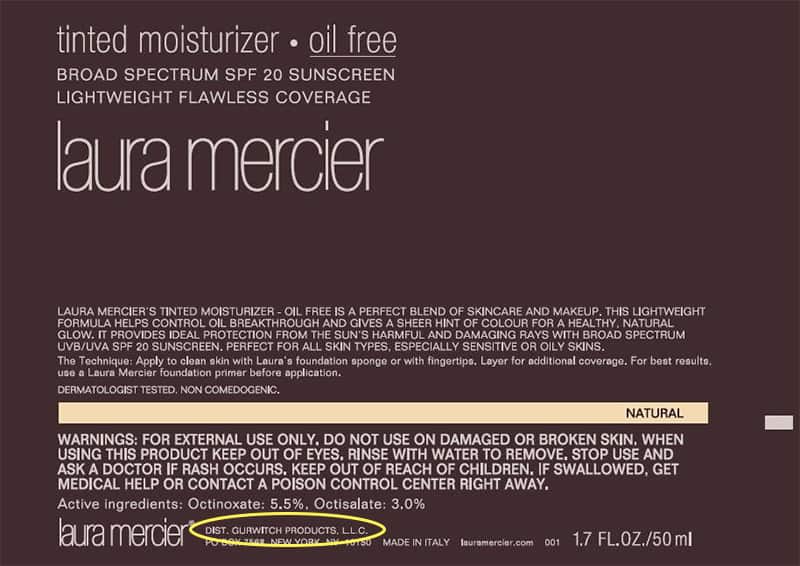 The Laura Mercier brand is owned by Gurwitch Products, who also own the skincare brand ReVive and no other companies. Gurwitch Products is a cruelty-free company, and although ReVive is sold in Hong Kong, they're not available in mainland China.
So basically, good news! Laura Mercier is owned by a cruelty-free parent company.
Bottom Line
To recap, here's what we know:
Laura Mercier doesn't test finished products or ingredients on animals.
None of their suppliers test on animals, nor do any third parties.
Their products are not sold in China, and they don't test on animals where required by law.
Laura Mercier's parent company is cruelty-free.
Nonetheless, the brand has no cruelty-free certifications.
Based on this, you can expect to find Laura Mercier on my list of cruelty-free companies very soon. Even though Laura Mercier appears to be a cruelty-free brand, I'd like to find out more about this change in policy before taking the next step!
Which Brands Are Cruelty-Free?
Download our list of 600+ verified cruelty-free brands straight to your device. Bring it with you everywhere you go, and never worry about supporting animal testing again. Click here to download