1. Kosas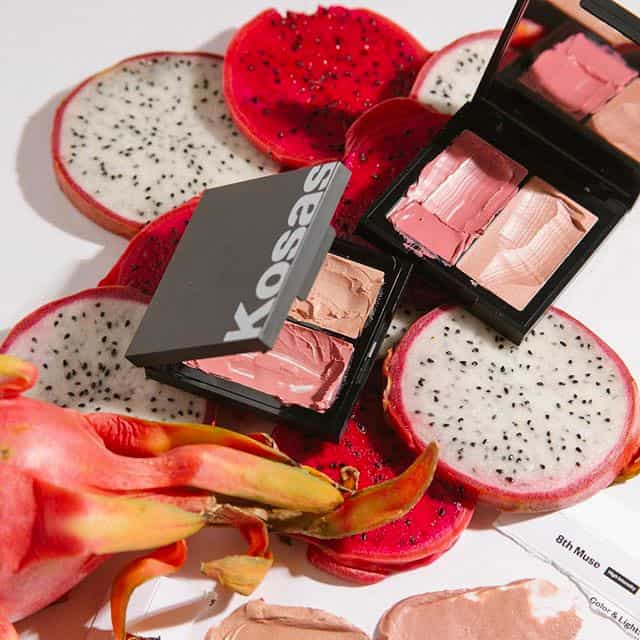 Available at Sephora as well as at "clean beauty" retailers such as The Detox Market, Kosas initially came out with a humble yet high-performance line of clean lipsticks. Today, they offer a full line of makeup which includes popular favorites like their Sun Show Moisturizing Baked Bronzer ($34). They also came out with an effective natural, aluminum-free deodorant which contains AHA for gentle exfoliation.
Buy from Sephora or from The Detox Market.
2. Saie
With their modern branding and simple packaging, Saie is marking their mark. Believing that "beauty can do better", they promise non-toxic ingredients. They're currently available at Sephora and offer a full range of makeup, from glowy base products to multi-taskers.
3. Glossier
Glossier isn't going anywhere, and we're still interested in their new launches as well as their old classics -- hello, Cloud Paint ($18). Glossier is one of the pioneers of the "less is more" trend, promoting glowy skin and minimal makeup. Today, they're in several categories: skincare and makeup of course, but also body care and fragrance.
4. Tower 28
Tower 28 is not only an aesthetically-pleasing, clean beauty brand, but their products are also on the affordable end of the spectrum. Every single one of their makeup products is under the $20 mark. Formulated with sensitive skin in mind, they're also 100% vegan which is a big plus. They're also available at Sephora.
5. Uoma
Offering a whopping 51 shades of foundation, Uoma is a black-owned brand that focuses on inclusivity. The brand's name translates to "beautiful" in Igbo, the founder's native language. Offering everything from face products to eyeshadow, the brand is currently available at Ulta.
6. Em Cosmetics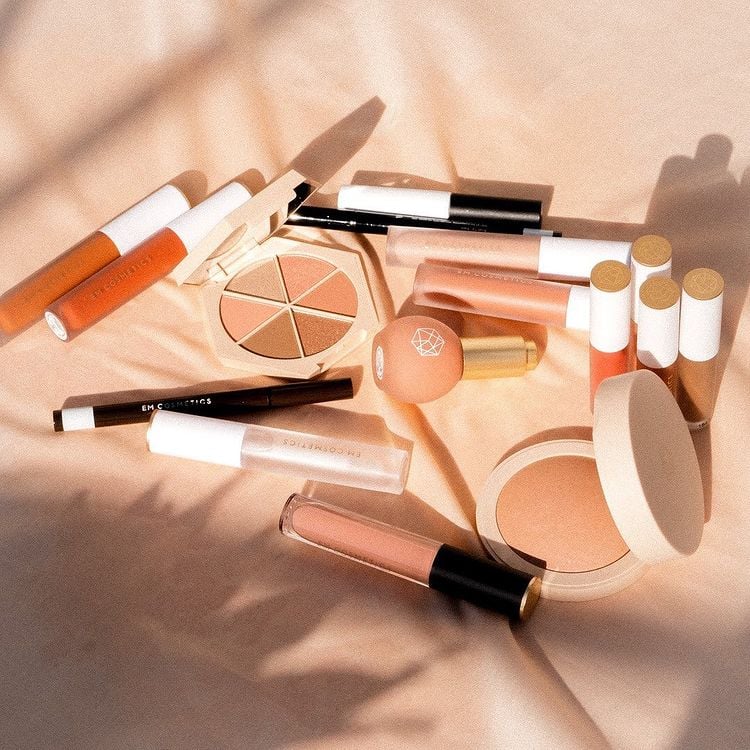 Founded by Michelle Phan, Em Cosmetics recently confirmed their cruelty-free status with us, and we're exited to add them to our list! They offer innovative products such as their Lip Cushion Tinted Lip Luminizer ($22) which is made in Japan.
7. Rituel De Fille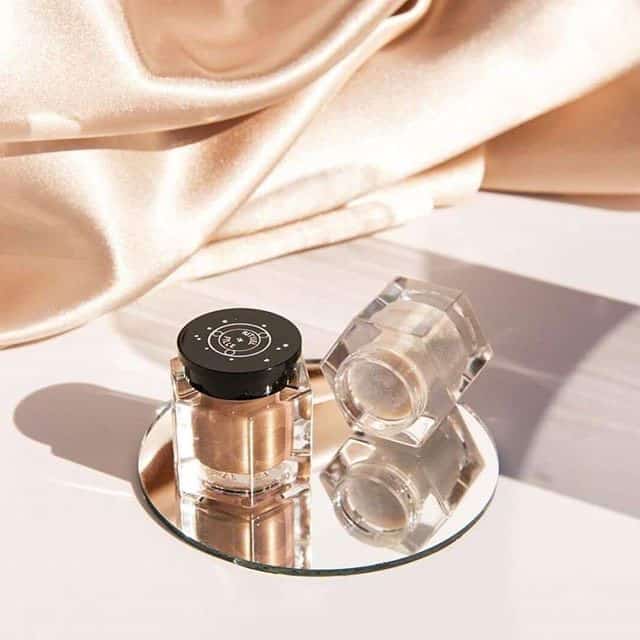 For the artistically-included, Rituel De Fille is one of the most delightful makeup brands out there. Their collections and shade options are gorgeous and thoughtful, with a lot of attention to details. Their formulas also perform well and they've perfected them over the years.
8. Vesca
Recently added to our cruelty-free list, Vesca is all about high-quality products, thoughtful ingredients, inclusivity, and transparency. With their modern branding and approach, they're appealing not only based on their products, but based on their point of view.
9. Han Skincare Cosmetics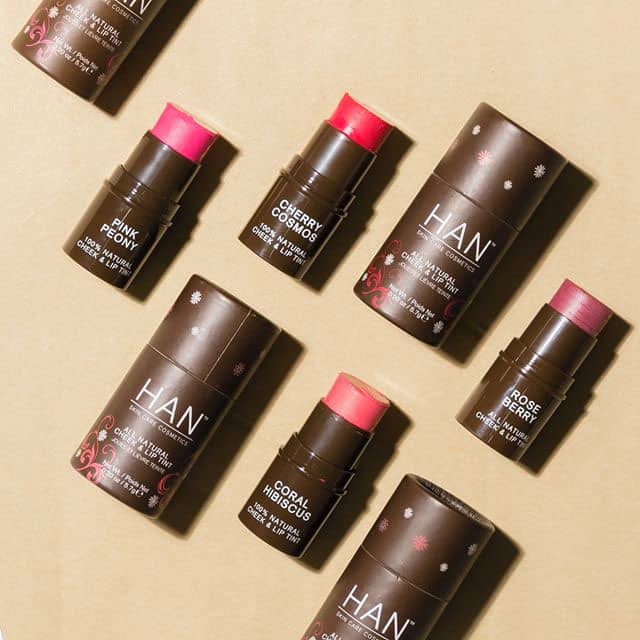 HAN has been a player in the clean beauty world for some time, but the recent trend in subtle, natural-looking makeup has brought them on our radar. Fully vegan, they don't use carmine in their makeup. They're also partnering with TerraCycle to recycle their products, and they're even now available at Ulta.
Want a full list of our vetted cruelty-free brands?
Click here to see the complete list of cruelty-free brands. You can narrow it down by price point, category, and more.
Which Brands Are Cruelty-Free?
Download our list of 600+ verified cruelty-free brands straight to your device. Bring it with you everywhere you go, and never worry about supporting animal testing again. Click here to download